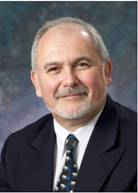 John Breakey is the former president and CEO of Unis Lumin, a Cisco Gold Partner and current president of Promys, professional services automation software for technology integrators developed by a technology integrator.
Promys experienced some significant interest from the MSPMentor community when Joe Panettieri started including us in some of his PSA market related blogs. So, we thought the MSPmentor FastChat video would be an excellent opportunity to provide a little more in-depth information about Promys and what differentiates us from other PSA solutions like Connectwise and Autotask.
In the FastChat video, I outline the three major differences between Promys and other PSA software solutions. I also discuss how those differences impact a growing IT solutions provider business in areas such as resource forecasting, project profitability and margin reporting.
Promys has always been an outstanding software development company and we are ramping up our marketing efforts so that communities like MSPmentor have the full perspective on what Promys has to offer to improve the success of their projects and their companies.
The response to the MSPmentor FastChat video has been outstanding and we will definitely be doing another FastChat about the release of the next generation of Promys PSA Software (PROMYS7) coming out in the fall of 2012.