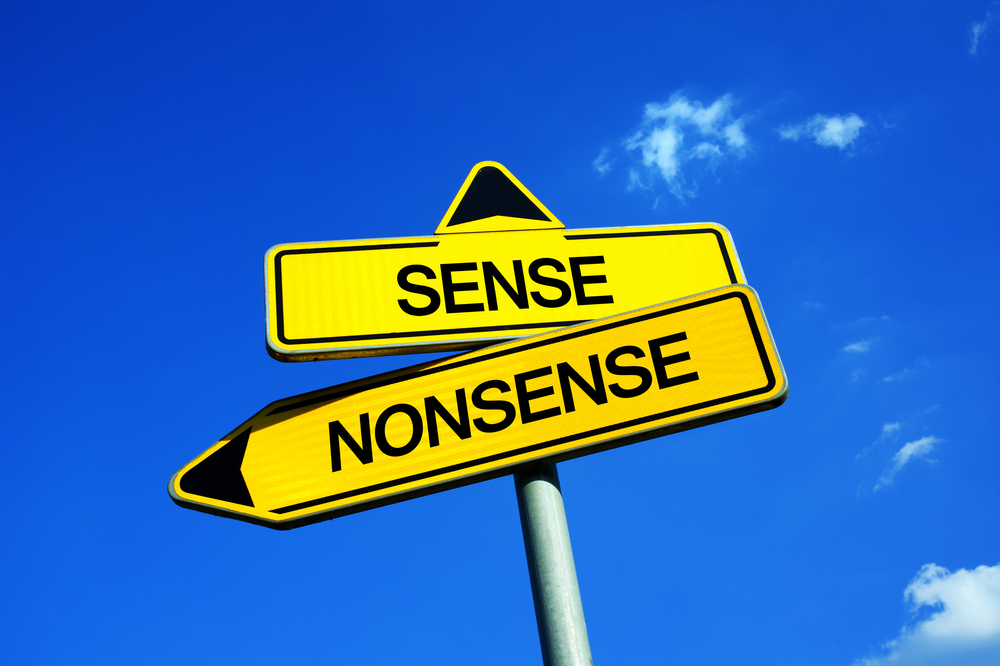 I was speaking with the CEO of one of Promys' larger customers and he had a very interesting take on some recent statements he'd heard around Managed Services and Subscriptions, that on the surface initially sounded plausible, but after a little digging turned out to be more than a little absurd.
1) Absurd Statement #1: Hardware is dead, there's no point in selling it to customers or tracking it any more. Yes, focusing on hardware fulfillment as a primary line of business and source of company profitability would be a very tough way to make a living in today's Managed Services recurring revenue world. But, most end customers are a long way from moving to the "everything as a service" model. There's still allot of customer hardware infrastructure to implement with professional services and cover with Managed Services and scripts to write to update O/S and software versions running on that hardware, and back-ups to run on the data generated by the software running on that hardware.
More importantly, even for the early adopter customers who are moving to the "everything as a service" model, the leading edge technology solution providers are providing those customers with managed services and subscriptions that includes hardware, software, professional services and support/managed services/subscriptions, but all bundled into a single recurring billing model.
So selling hardware on it's own and trying to make enough margin to live on, fair to say that business model is probably dead. BUT, bundling hardware, professional services and support/managed services/subscriptions together and bundling that into a recurring billing model, that is the future.
Subsequently, whether you're providing hardware/product/software as a platform to layer additional professional services and managed services on, or whether you're moving towards providing the "everything as a service" model, a solution providers ability to effectively track and distinguish between one time and recurring hardware costs, services costs (initial set-up services, pro-active preventative maintenance vs. ad-hoc reactive support) and managed services or subscription infrastructure costs (RMM licenses, Office365 licenses, remote login licenses) against the recurring revenue for those bundled solution contracts, will determine a solution providers ability to accurately track individual recurring contract profitability and overall company profitability.
2) Absurd Statement #2: Managed Services will replace Project based fixed fee and Time & Materials Projects. Nope. Not in the next 5 years anyway. Most end customers still work on the basis of annual budgets and approval for technology project investments with specific scopes and costs associated with them. Customers are still going to ask for quotes, get those quotes approved and expect you to deliver technology solutions within those fixed budgets. What is going to change is what happens next, as those initial projects go live and transition into recurring Managed Services and Subscription models.
So as a solution provider, whether it's a large end customer capital project like putting in a new customer wireless network, telepresence solution, or physical security solution, or even if you think of the set-up costs associated with implementing a new Managed Services Contract as a "mini-Project", then you'd better be able to manage your estimated costs vs. your actual costs in real time and cycle implementation lessons learned back into the quoting process, if you want to maximize your profitability.
AND, if you really do want to start moving towards providing solutions in the "everything as a service" model, then you'd better have the ability on a customer by customer or contract by contract basis, to allocate some or all of those Project hardware, service and subscription costs or margin to your Managed Services/Recurring Contract, in order to capture the overall lifecycle profitability of those recurring contracts (if you think of the "Project" as the initial set-up and/or beginning of those overall recurring contracts).
3) Absurd Statement #3: Having separate business software solutions for CRM & Quoting, Project Management, Help Desk & Managed Service/Support Agreements, Procurement and Recurring invoicing, will work just fine in the Managed Services & Recurring billing world. "Optimistic" would be the best category I could put that statement in. In the "everything as a service" world, the lines between Product/equipment/software, professional services and managed service/support agreements is becoming increasingly blurry. Today many customer quotes for Managed Services or Subscription solutions consist of;  hardware and/or infrastructure costs, recurring subscription costs, set-up labor, post sales support proactive and reactive labor services costs and one-time and recurring billing components. And goodness help you if you included some 3rd party subcontract fixed fee or time and materials services in that mix as well.
In a separate CRM/PM/Help Desk/Procurement/Recurring Billing business software solution world, the initial estimated costs for all of those items would be in your CRM/Quoting software, actuals for Professional Services time & expense capture would reside in your PM software, Post Sales Support and Ticketing for proactive and reactive labor costs would happen in your Help Desk software and Procurement and Recurring billing would happen in your Accounting software. All of those estimated and actual costs and one time and recurring billing would have to somehow be brought together to get visibility into the overall lifecycle profitability of your Managed Services and Recurring Subscription contracts. With no errors. In real-time. Perhaps "optimistic" isn't the right word after all.
So, what's the Sensible Answer?
Or, you could just get one system. Enterprise PSA software handles CRM & Quoting (including quoting recurring billing items), initial solution/project implementation and project management, post sales support/ticketing, managed service & subscription agreements, procurement and recurring billing. Because that's the only realistic way to get real-time visibility into recurring contract profitability tracking. Enterprise PSA software also gives you the ability bundle/hide the costs of certain items, bill separately for portions of the initial solution deliverables, with the option to attribute the margin of the separately billed for items into the overall measurement of the lifecycle profitability of your Managed Services and Recurring Subscription agreements. Enterprise PSA solutions also accurately report the revenue forecast for committed recurring monthly, quarterly and annual billing, so that you can see the recurring revenue float you've built based on existing recurring agreements.
So if your company is currently "making do" with three or four different business software solutions, that may have worked o.k. in a hardware fulfillment or project delivery world. In the Managed Services and Subscription contract world, and certainly in the "everything as a service" world, the blurring lines between Product/Equipment/Software, Professional Services, Proactive and re-active Help Desk/Support Services and Managed Service/Subscription agreements, is going to make it exponentially more difficult to stay on top of recurring contract and company profitability, unless that data is all in one place, and tied together in an automated way.
If you'd like more information about the different types of PSA software, and how Enterprise PSA software can help you maximize profitability in a Managed Services and Recurring Subscription world, click here to download the Promys PSA Buyers Guide.