Eclipse is part of a fast paced, highly competitive industry. Its success is derived from excellent customer sales, service and support. As they grew, Eclipse found that it's departmental and senior management were spending far too much time on administration. Many business management functions were manual processes, or were tracked using separate software applications, in combination with various spreadsheets.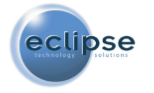 Eclipse is dedicated to excellence in customer satisfaction through progressive solutions and outstanding customer service and is one of the few telecommunications providers in North American authorized to sell, install and support Nortel, Avaya, Cisco and Mitel solutions.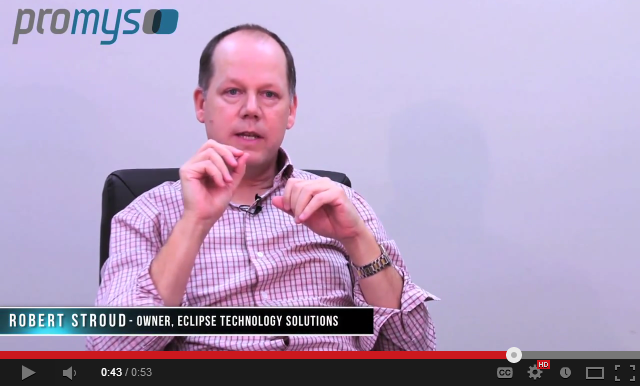 See what Robert Stroud, Owner of Eclipse Technology Solutions has to say about PROMYS' impact on his business.
The PSA Software Solution for both Service Delivery AND Equipment Management

After a thorough review of their business requirements, Eclipse decided to implement the PROMYS Business Automation software for IT Solution providers, leveraging the standard PROMYS interface for their existing ACCPAC back office financial package.
The PROMYS
Since implementing PROMYS, Eclipse has seen a dramatic improvement in terms of its ability to track sales and business management functions. Cheryl Burke, Eclipse's Controller, has the following comments about PROMYS:
"Time is money. And PROMYS helps us save time."
"PROMYS has improved our cash flow. Our invoicing accuracy has improved and I can monitor inventory purchases in real time."
"All price quotations are subject to management approval and prescribed limits of authority. PROMYS helps us to control this process without delaying the task of getting timely quotes to our customers."
"We like that PROMYS gives us a solution that is available 24 X 7. Using a secure web interface, we get real time customer data wherever we are. In our business, this is important. Our employees are located all across Canada and not always close to the office."
"At Eclipse, we want to have customers communicate with us in the manner they prefer. Many of our customers prefer to use portal tools to look up information themselves. PROMYS helps us communicate with our clients whichever way they prefer."