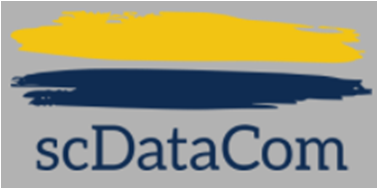 TORONTO, ON, November 15, 2017 /24-7PressRelease/ — Promys, one of the best reviewed PSA business software solutions for technology solution providers & MSP's, announced that it has been awarded a contract by scDataCom, a rapidly growing Physical Security & Communications solution provider. Headquartered in Savannah Georgia, scDataCom is a WOSB (Women-Owned Small Business) and SDVOSB (Service Disabled Veteran Owned Business) and provides Video Surveillance, Low Voltage Cabling, Security Systems, Fire Systems, Radio solutions and Service Contracts to commercial & federal government customers. The Promys PSA business software was selected to help scDataCom consolidate Services Contracts, Help Desk Ticketing, CRM, Quoting, Project Management and Customer portal into one enterprise PSA business software solution.
"Our clients appreciate the ease of working with a locally owned security provider and they benefit from the state of the art equipment, high-quality design and installation and prompt, friendly service that scDataCom is proud to provide. As we grew, we found that our employees were spending a disproportionate amount of their time collecting, tracking and re-keying data for job costing and billing purposes and our disconnected systems were making it hard to respond to changes quickly and in a coordinated way across departments..," said Kathleen Ford, CEO of scDataCom.
"We selected the Promys PSA business software in order to reduce the amount of time our managers and employees spent chasing down data, which will allow us to bill more quickly and accurately, get better visibility into project profitability and provide an even higher level of customer service. The Promys fixed fee implementation approach is just as impressive as their software. The Promys implementation team is exceptionally patient and helpful and many of their best practice suggestions have made our business processes even better."
John Breakey, founder and former CEO of Unis Lumin, a Cisco gold Partner and current CEO of Promys adds, "We re-wrote Promys PSA from scratch over the last 2.5 years because knew putting "lipstick on the pig" wasn't going to allow us to take our customers to the next level. As part of that process we also re-imagined our implementation and training methodology to ensure that Promys customers transition to the new version quickly and easily, so that they can focus their attention on growing their business, not on implementing their PSA software."
Find out more about the different PSA business software options available today and which is the best fit for your needs. Download the PSA Business Software Buyer's Guide Now.
About Promys
Promys is consistently reviewed as one of the best PSA business software solutions for technology solution providers and MSP's. PROMYS was originally developed for a Cisco Gold/Master partner in 1998 to address the fundamental problem that IT solution providers face – how to tie professional services together with complex equipment solution delivery and managed services and post sales support.
Since then Promys has quickly added technology solution providers and systems integrators in IT, managed services, Audio Visual and Physical Security, including two of the largest and most recognized technology solution providers in the world.
For further information on Promys, please visit www.promys.com or call 1-866-728-2345.
About scDataCom
scDataCom designs, installs and maintains security and communications solutions for Savannah area commercial clients as well as a variety of Federal customers in order to protect their people, data and property from internal and external threats.
Veteran owned and operated by a mother-daughter partnership, scDataCom is proud to be a locally owned Savannah small business. Our staff is comprised of experts with over 150 years cumulative industry experience – what's more, we are proud to live within the communities that we serve. Our customers are our neighbors and we are inspired to build a reputation of excellence where we live and work in order to build an enduring family business.
For more information on scDataCom, please visit www.scdatacom.net, or call 912-777-5721