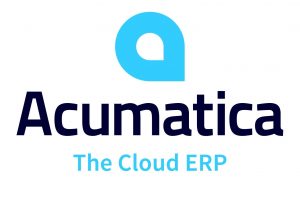 Oakville, Ontario – July 2016 – Promys, a leader in enterprise PSA software for technology solution providers, announced the release of comprehensive Web API integration with Acumatica Cloud Accounting/ERP software.
"Since we re-wrote the Promys PSA software from scratch a year ago on the latest cloud-based technologies,  we've been waiting for some of the Accounting/ERP vendors to catch up, especially regarding Web API integration tools. We recently came across Acumatica, a mid-tier Accounting ERP solution built on the world's best cloud and mobile technology, that is becoming a real mid-market category disruptor.  Like Promys, Acumatica supports the latest in Web API integration technology, which allows customers to easily configure and control integration rules and timing of what data gets passed between their PSA and Accounting/ERP software, all of which can all be easily updated as customer integration needs change," said David Donnelly, VP of product development at Promys PSA.
Promys currently has eight Web API integration touch points with Acumatica, including; Invoice, P.O., Inventory receipts, Projects, Work Assignments, new customers, vendors, products and labor items, and the integration provides full validation, error exception reporting and builds a complete audit trail for Promys and Acumatica integration transactions.
Mark Solberg, principal of Landfall Solutions, an Acumatica ERP gold certified partner added, "A significant portion of the Accounting and ERP implementation services we provide to our clients, includes web service integrations between Acumatica and other 3rd party software including e-Commerce Sites, Portfolio Management, Advertising and PSA solutions like Promys. We chose Acumatica's next generation ERP solution because of their industry leading architecture, including web services.  From a customer's perspective, web services are the future of real-time integration, and so it's great to be working with a solution like Promys that leverages current Web API integration technology instead of relying on data exports or out-dated client-server API technology. Professional service companies worldwide will benefit from the combination of Promys and Acumatica as both organizations have a strong presence in the US, Canada, UK, Europe and Australia.
It's also notable to Promys' Australian clients that MYOB has white labelled Acumatica as "MYOB Advanced".  That means the same eight Web API integration points between Promys and Acumatica are also available for MYOB Advanced. Promys supports similar integrations with Microsoft Dynamics/Great Plains, Sage/Accpac and Quickbooks.
"Enterprise PSA solutions like Promys are no longer just about ticketing, time sheets and expenses, they are now proper and robust enterprise business software solutions for technology solution providers.  As such, they need to support the appropriate financial controls and audit processes for growing technology solution providers to manage their revenue, costs and margins accurately.  A strong integration between their PSA and accounting software is a critical component of their overall business management solution," remarked John Breakey, CEO of Promys
About Promys
Promys is currently used by some of the largest technology Solution providers in North America, the UK, and Australia. PROMYS was originally developed for a Cisco Gold/Master partner in 1998 to address the fundamental problem that IT solution providers face – how to tie professional services together with complex equipment solution delivery and multi-layered post sales support.
Since then Promys has quickly added technology solution providers and systems integrators in IT, managed services, A/V and Physical Security, including two of the largest and most recognized technology solution providers in the world.
For further information on Promys, please visit www.promys.com or call 1-866-728-2345.
About Landfall Solutions
LANDFALL is an Acumatica Gold Certified Partner and a Microsoft Silver Certified Partner specializing in solutions built on the Microsoft Dynamics platform. LANDFALL is also an Independent Software Vendor (ISV) and offers its own suite of productivity applications designed to extend the reach of Acumatica and  Dynamics to simplify content and process management unique to your company. With an exceptional team combination of CPA's with broad business experiences and developers who understand business processes, LANDFALL offers its clients complete guidance to implement a more stable and efficient business information system.For further information on Landfall, please visit www.landfallsolutions.com or call 1-630-653-9396.
For further information on Landfall, please visit www.landfallsolutions.com or call 1-630-653-9396.