Anywhere, Anytime Functionality to
Always Connect with Your Customers
Seamlessly transition from one device to another while accessing any PSA functionality.

Stay One Step Ahead of Your Customer
Respond immediately to customers, share any PSA information via the Customer Self Service portal.
Don't Mess Around with Apps for Different Devices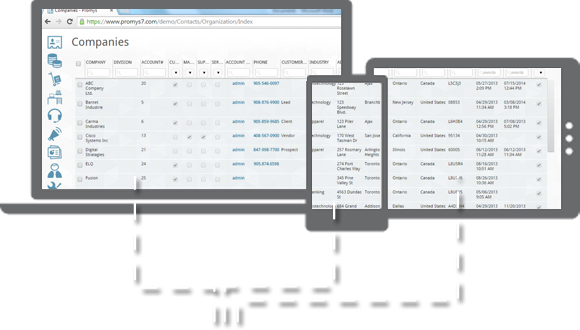 Get the same customer view on any device
Still unsure how to buy the right PSA software?
PSA SOFTWARE
DIALOGUE
By
Jim Barnet
|
Promys PSA Software News, PSA Features, PSA Software Blog
| January 13th, 2015 |
Comments (0)
Promys, a leader in enterprise PSA software for technology solution providers, announced the release of a completely device-independent version of their PSA software, Promys PSA Anywhere. The newest version of Promys allows businesses to revolutionize their relationships with customers with: • Anywhere, anytime PSA functionality allows users to access any customer information from any device and collaborate with any department in real-time. • The ability to share almost any PSA information via the customer self-service portal. • No need to have multiple apps for different devices. The Promys smart mobile GUI provides the same PSA functionality optimized for small screen devices.
Continue reading...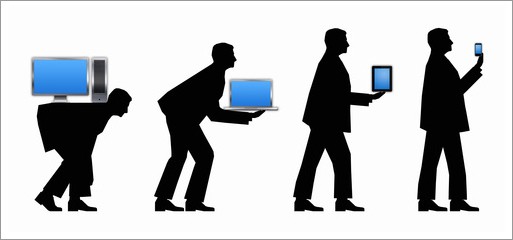 By
Jim Barnet
|
PSA Software Blog
| January 7th, 2015 |
Comments (0)
Mobile app-based PSA's recreate the original problem. The problem with apps is that you have to download an "app" for each mobile device and each app only had access to a fraction of the overall PSA functionality. Next generation PSA software allows seamless transition between any device. Is mobile app-based PSA software the next step or is there a better way? A true enterprise PSA strategy is based on device independence
Continue reading...
©2015 Copyright. All rights reserved.