Software for the Managed Services, IT Services Industry
Promys delivers a seamless customer experience by offering a fully integrated solution.
CRM and Marketing
Manage companies, divisions, contacts and addresses from a single point.  See all of the opportunities, quotes, orders, projects, tickets, contracts and invoices for a customer at a single glance.  Update a phone number or address once and avoid duplication. 
Company & Division tiers
Support multiple addresses with designation
(ship to, service, billing, etc.)
Set default billing terms, currency, prime contact, sales rep
Contact Logs track all customer interactions & conversations
Lead entry & lead tracking
Single view of all customer activities/transactions
Import external lists of Companies and/or Contacts
Marketing campaign management
Create target marketing lists and campaigns
One-click to call or email customer directly on Mobile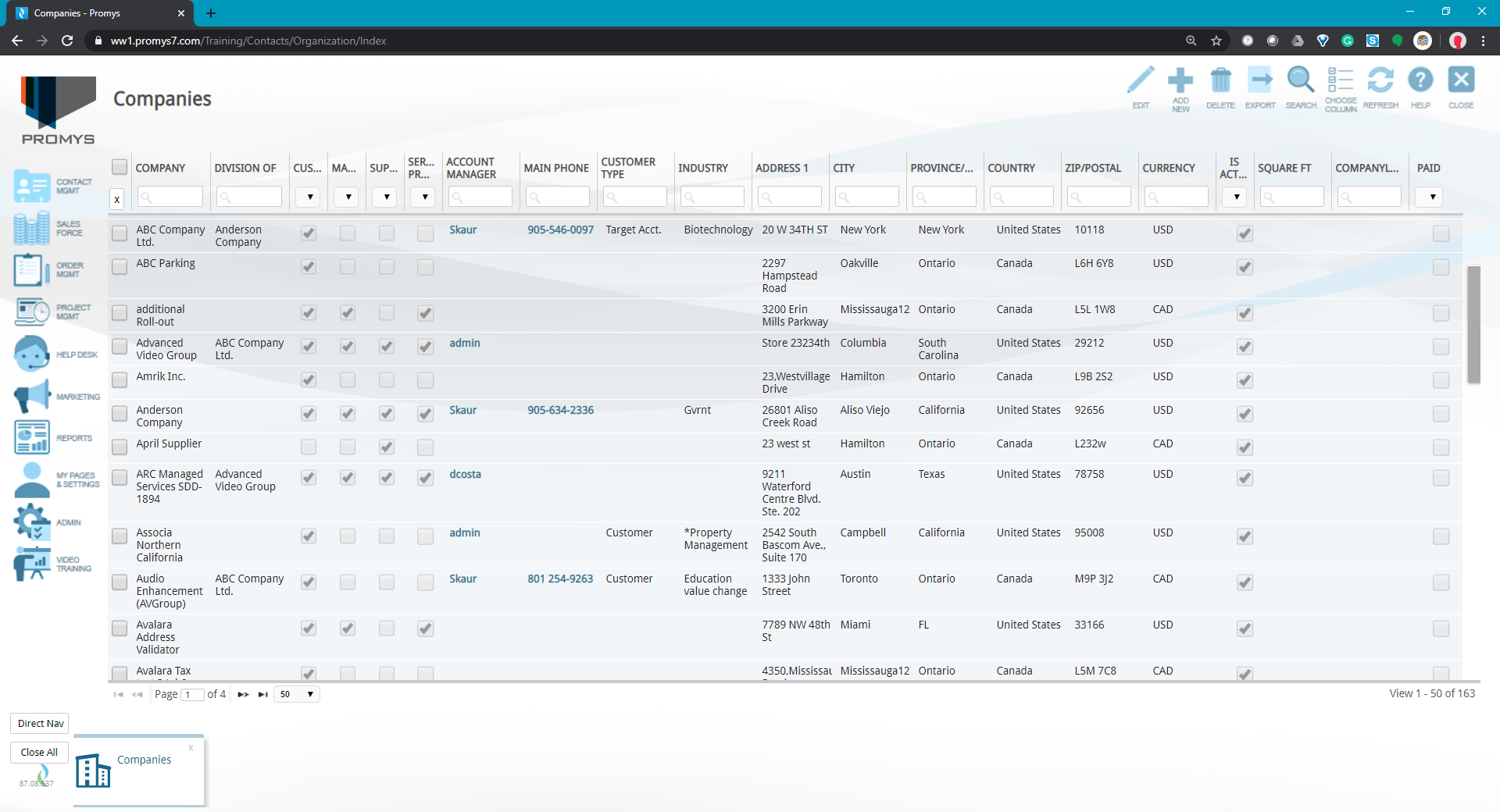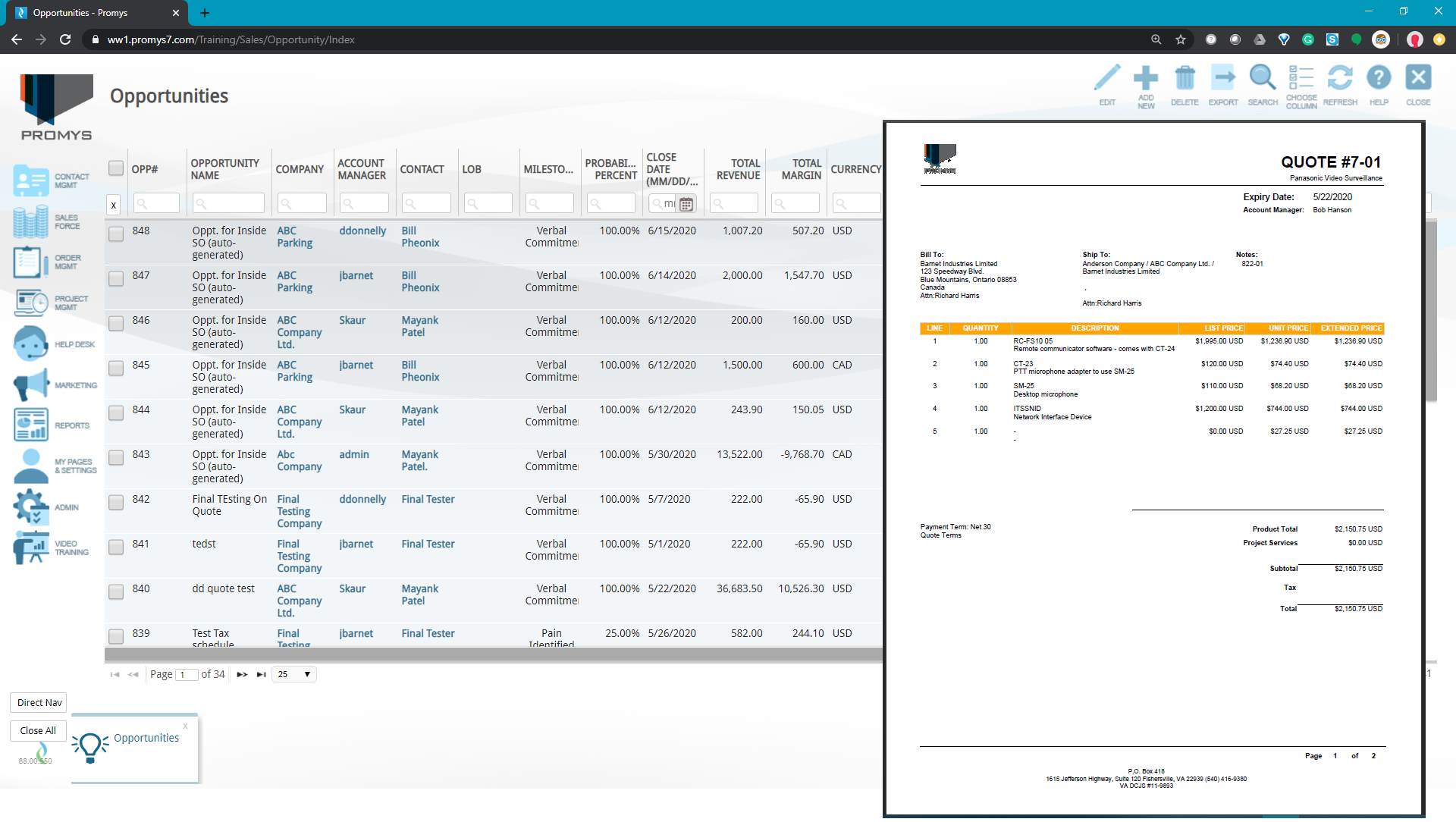 Sales Management
Track a sale as it develops from lead to opportunity, to quote and sales order. Get real-time visibility into revenue, margin, and resource planning. Promys' integrated quote function eliminates 3rd party tools and leverages the built-in workflow engine, saving time and duplication. Benefit from a wide range of Forecasting options in real-time and auto distribution.
Milestone progression:
Lead > Opportunity > Quote > Sales Order
Advanced quoting engine with threshold approvals and links to price books
Display margin on Quotes & Sales Orders
Subscription, Inside Sales & Managed Service sales
Email quotes to customers (URL or PDF) and Online approvals
Quote Templates and multiple print display options
Create Project labor task/milestone plans, integrated to project module
Commission reports
Supplier price or cost change alerts
Order Administration
Quotes become Sales Orders with one click. You can manage the entire order administration process from one single screen.  Track ordering needs, scheduled resources, shipped equipment, and customer invoices so that nothing is missed. View your resell, maintenance, and rental inventory plus customer assets. Invoicing supports progress and milestone billing along with cash flow reporting.
Fully integrated workflow of Sales Order, PO's, Inventory Receiving, Packing Slips RMAs, Invoicing, and Credit Memos
Queued to-do lists of PO's & Invoices for admin staff
Change Orders
Consolidated Invoicing of multiple service orders
PO threshold limits & authorization approval
Tax tables with auto calculation from ship-to address
Add shipping and travel expense on Invoices
Deposit, progress billing, milestone & automated Invoicing
Accounting Integration to major vendors (Customer, PO, Invoice…)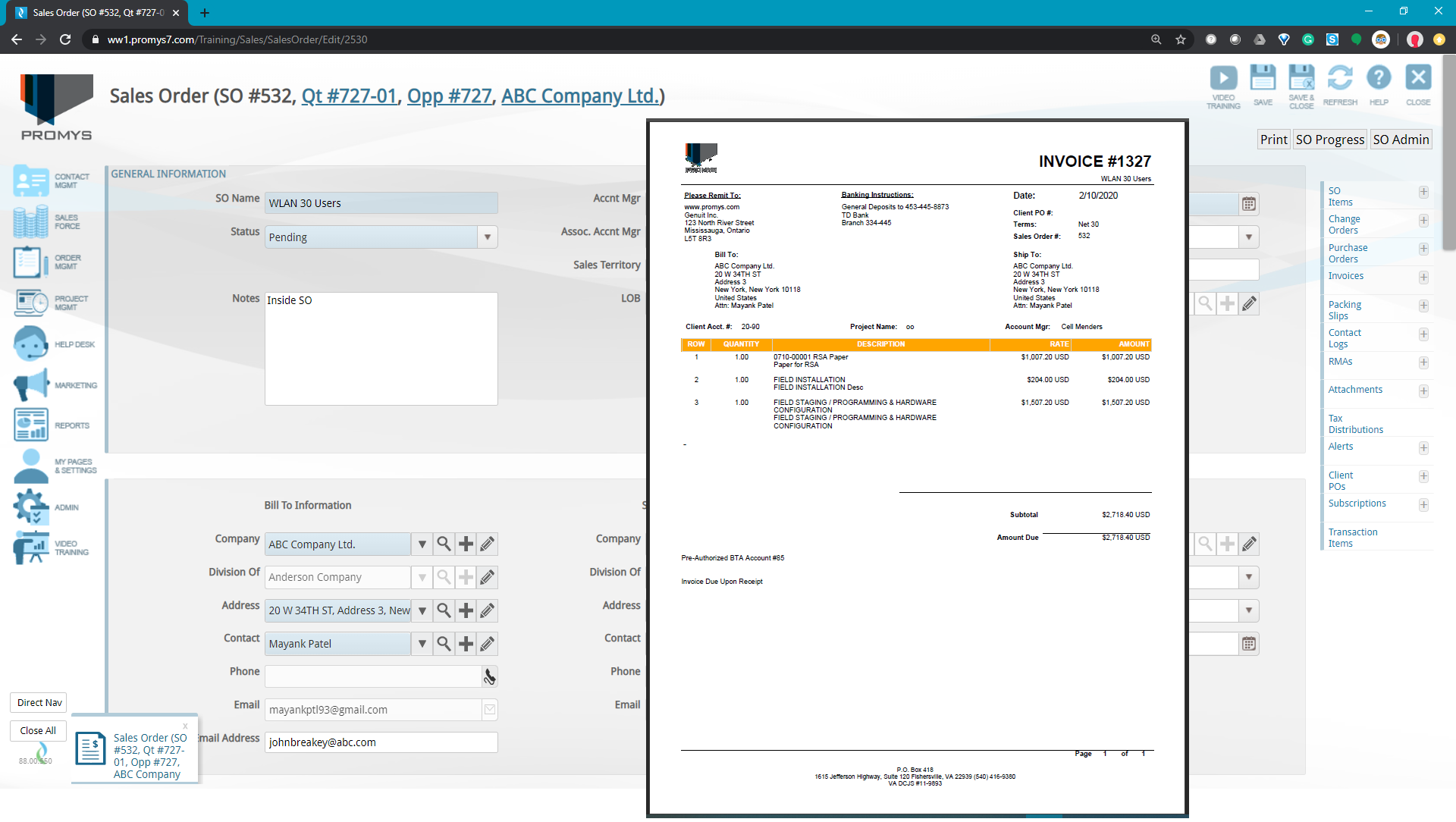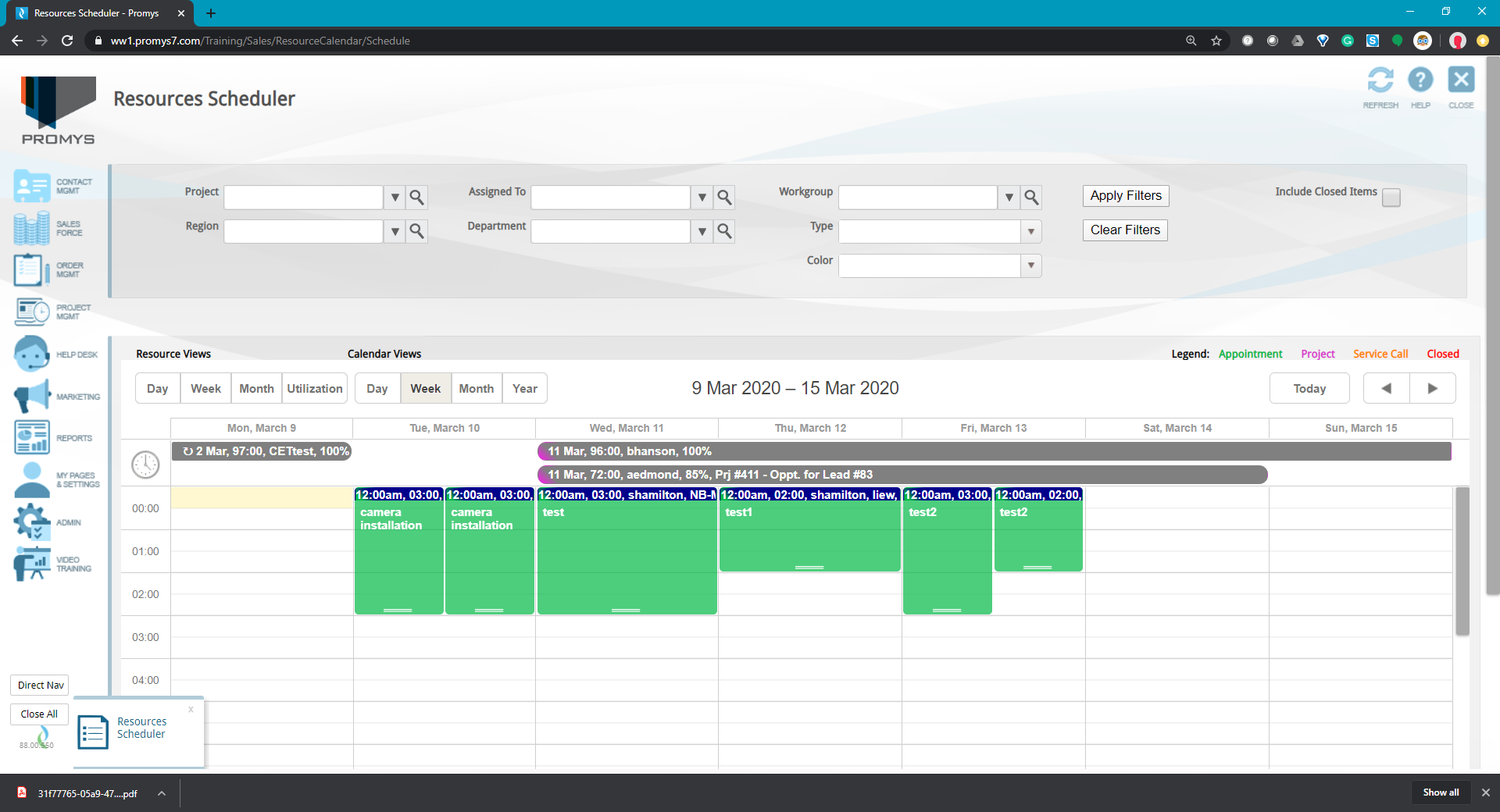 Project & Resource Management
Managing projects and resources is critical in a service-based business.  Projects, tasks, and work assignments are all connected so nothing is missed. Consultants or technicians can access their assignments on the desktop or mobile app. Timesheets are easy and fast to update (Excel-like grid) making it convenient for field staff. Forecast service billing for future months and estimate resource capacity for pending sales.
Resource booking calendar (single or recurring – one or multi resources)
Resource utilization forecasting & billable/non-billable hours tracking
Project Task Templates –aggregate multiple templates into one
Gantt & milestone charts (drag & drop)
Resource selection by skill/certification type
Time Sheets with submission approvals & workday calendar templates
Auto email Assignment notification to resource(s) & managers
Mobile interface (IOS & Android) with GPS and customer auto arrival notification
Time and material billing, block time assignments, and/or central dispatch
Project progress tracking
Mobile Access
You can access Promys on your Smartphone while on the road. The mobile app supports both native Android and IOS. Configure the start page based on your role. View, add or update any appointment or ticket assignment. Take pictures as proof of work completed and attach it as a record to both project and service tickets.  Check out the latest updates.
Search/view all customer contacts
Quick-click customer phone calls & email (Sales & Field staff)
Android & IOS native app
Start/Stop timer with log
View/open daily assignments and appointments
GPS auto arrival notification
Customer signature approval
View device service history
Add personal expenses
Attach pictures and expense receipt images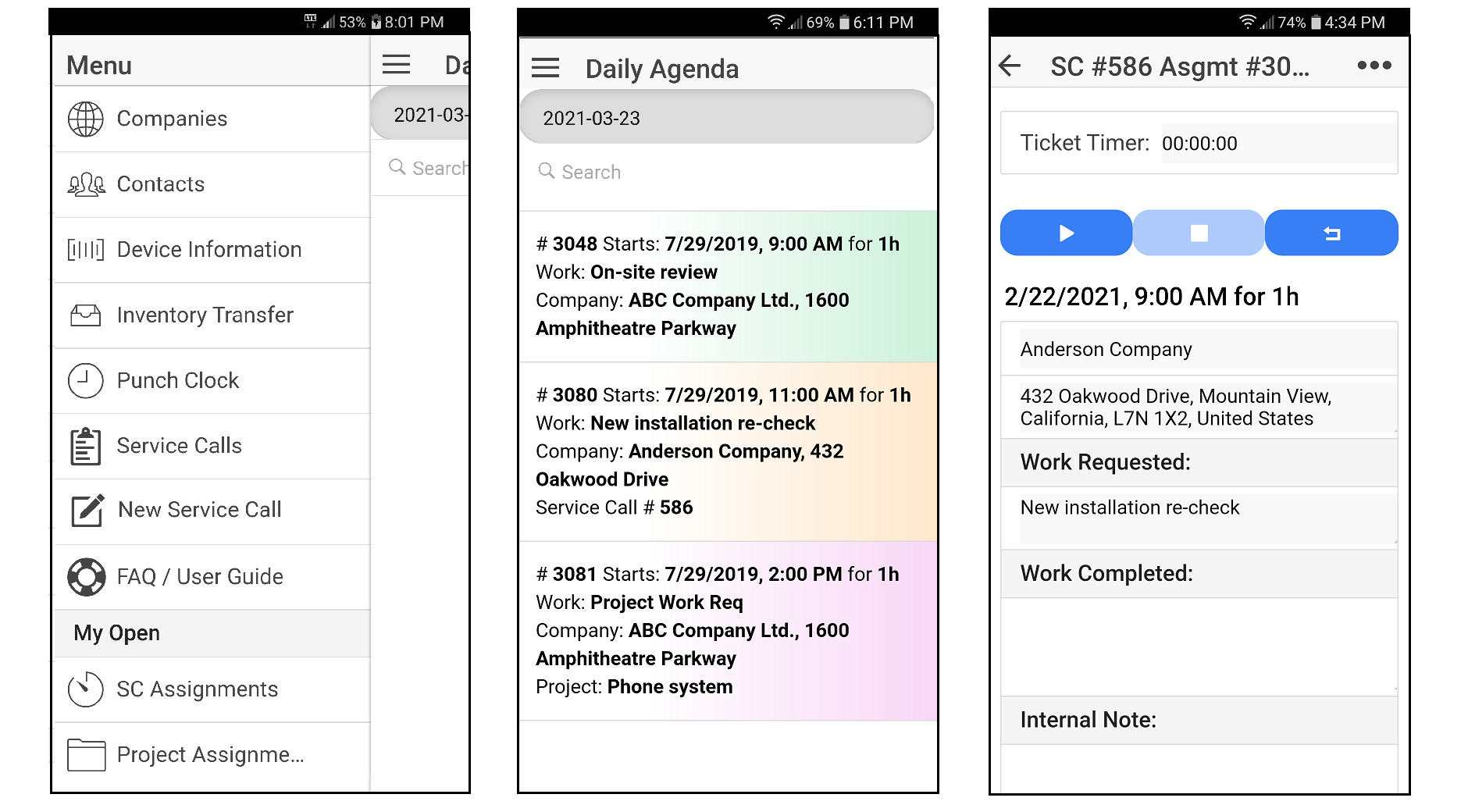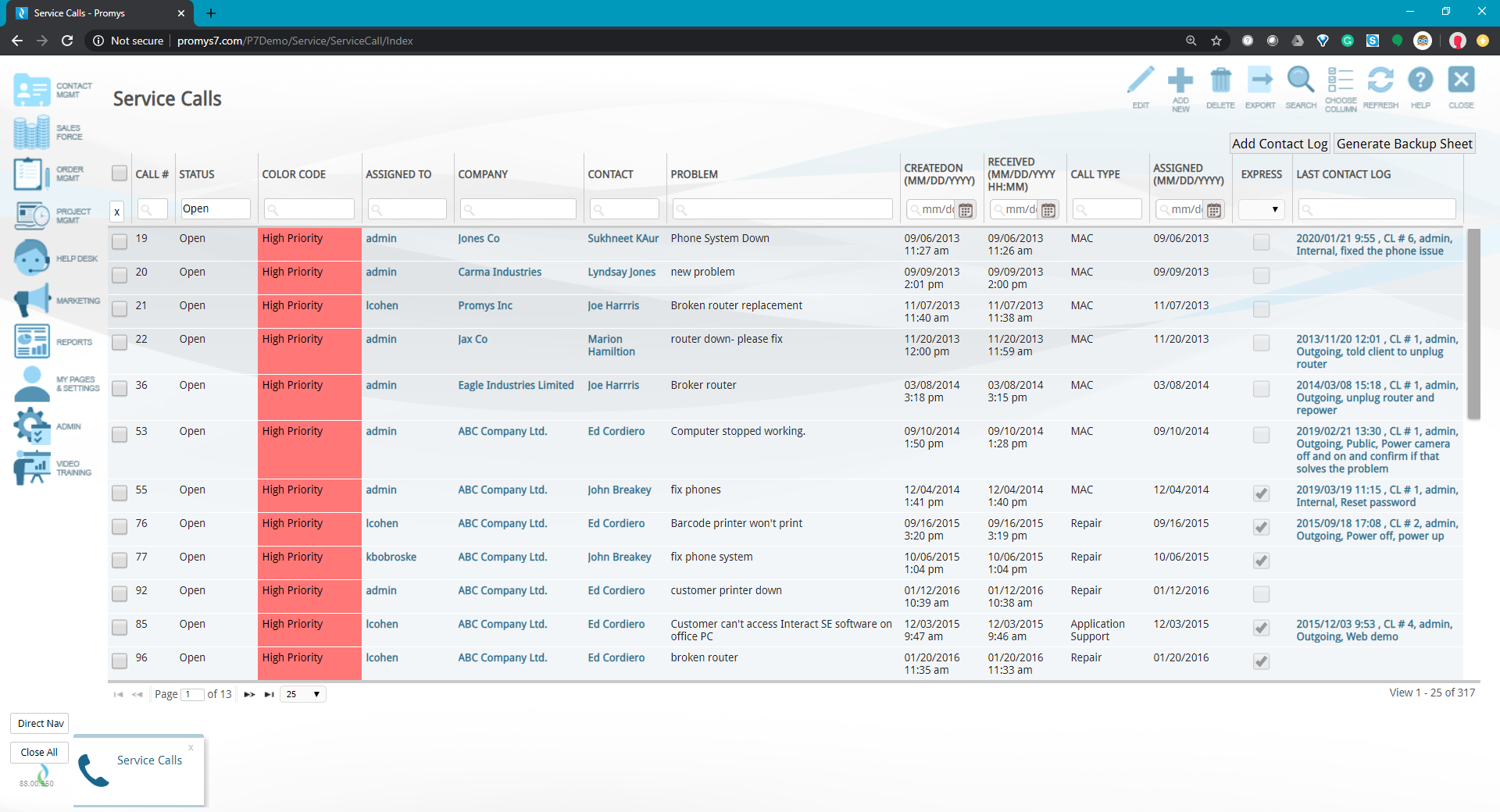 Help Desk / Service
User-defined workflow can notify customers, managers and techs when a ticket is created, updated or closed. User-defined color-coding and escalations support an unlimited number of different ticket priorities. Technicians see the type of contract, SLA and software/subscriptions/equipment coverage, right in the ticket on mobile and desktop. Service ticket invoices can include "back-up sheets" detailing services provided along with proof of value reporting.
Level 1 and Level 2 ticketing
Start/Stop timer with log
Multi-level SLA escalation alert notification
Service Contract management
Integrated RMM ticket creation to major RRM vendors
Personal expense allocation to ticket
Direct Invoice of tickets (including single & multi-ticket invoicing)
Allocate to pre-bill, pre-authorized, or Managed Service tracking account
3 tier RMA & automatic update of customer asset serial # with RMA
Import customer-owned assets
Managed Services
Service contracts and subscription sales are growing as a mix of a service-based, business revenues and margin. Keeping track of the ongoing service commitments, recording license changes (up or down) and monitoring costs/profitability during the term of the contract is essential for success. Promys' managed services module was designed for the unique needs of MSP's.
Subscription management with change history log
Transaction log – costs and revenue
Automated recurring Invoices with history log
Serialized customer asset tracking
Pre-schedule maintenance work assignments
Service Agreements (single or multi) with renewal notification
Pre-bill and pre-authorized tracking accounts with threshold alerts
Multi-level SLA escalation alert notification
Integration with popular RMM software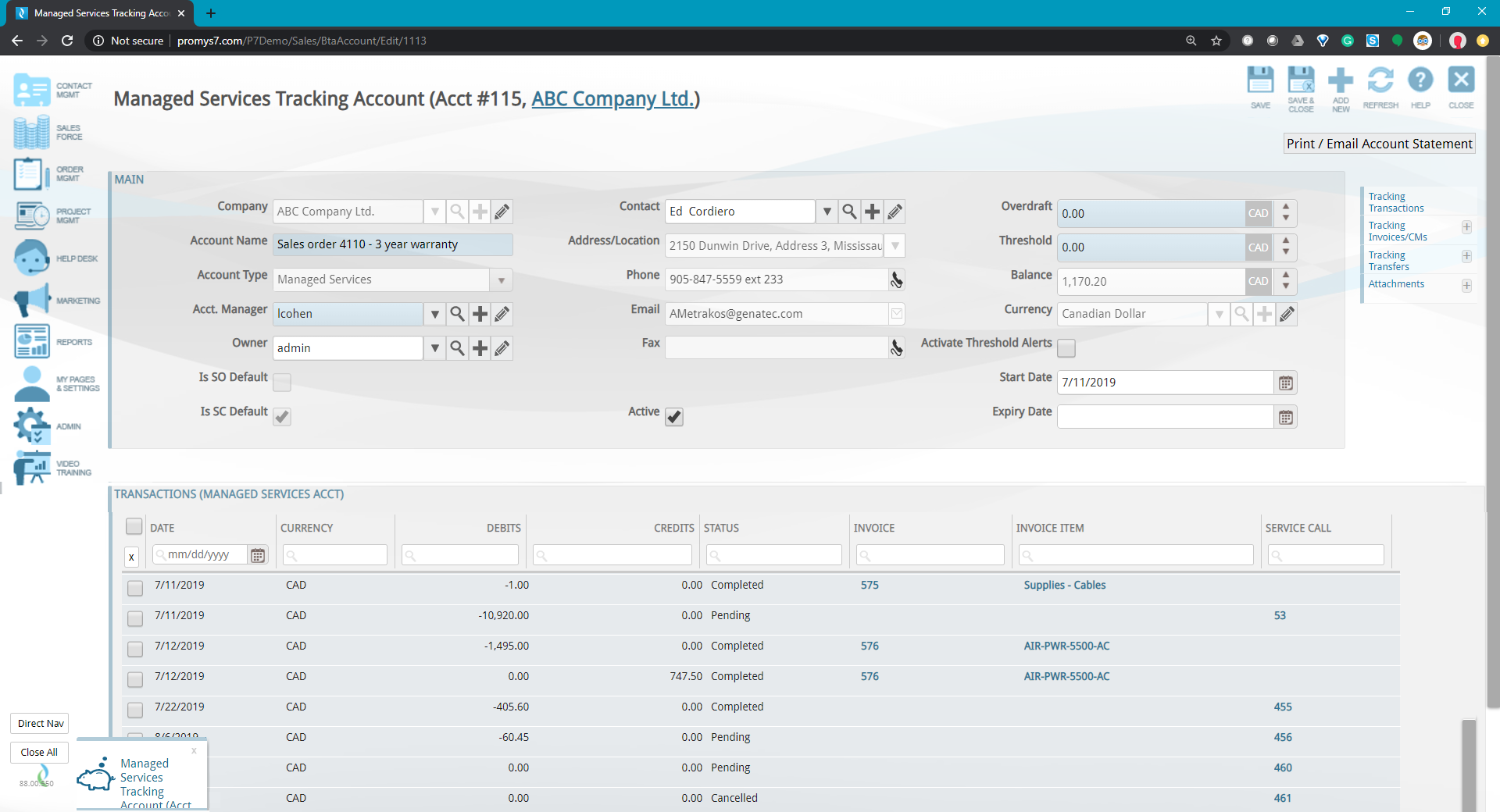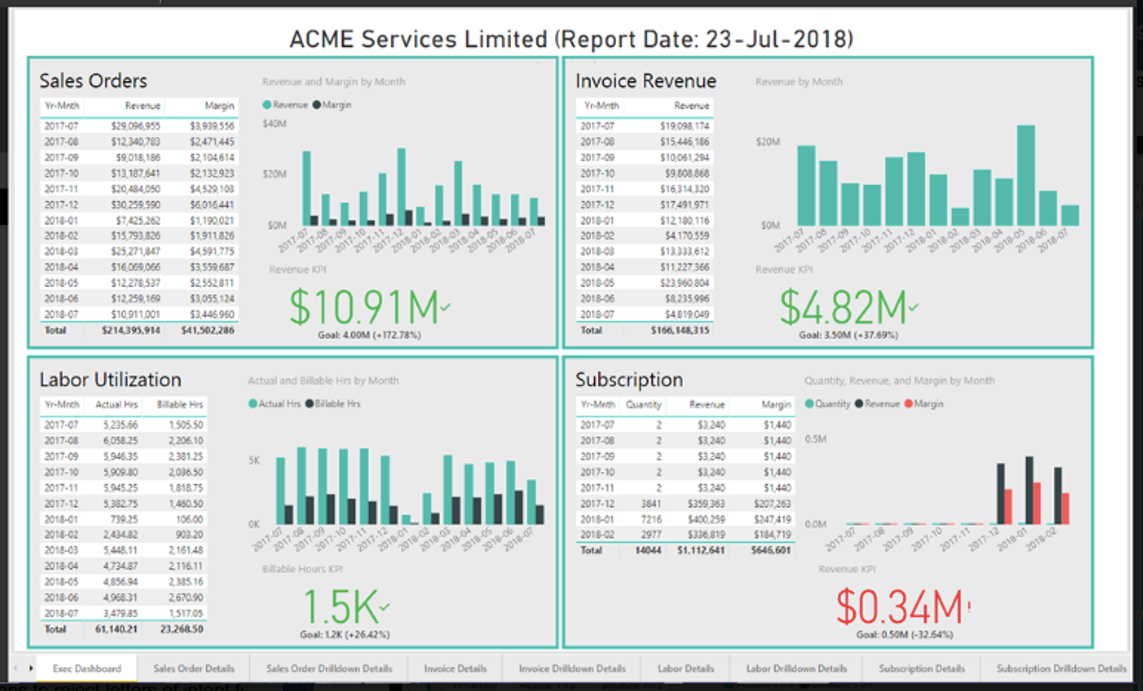 Reporting
Unlike disjointed systems, Promys delivers a complete picture of your business in real-time. Consolidating data from multiple systems is slow, labor intensive, and subject to error. Enjoy a 360-degree view of the business and accurately monitor KPIs. Three levels of report outputs offer a range of views and access from sales reps to CEOs. Export on-screen grids to Excel. Generate monthly reports from the reports library. Using the Promys BI analysis server, you can do a deep dive into the information that you wish you'd but could never get.
Business KPI Analytics
Auto email reports to managers weekly
Create custom reports
Executive & departmental KPIs
Work-in-Progress (WIP) reporting
Resource utilization forecasting
Margin & Revenue reporting with probability factoring
Project Profitability including detail labor analysis
Commission Reporting
Your business deserves the best
CRM, Help Desk, and PSA Software