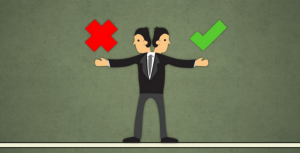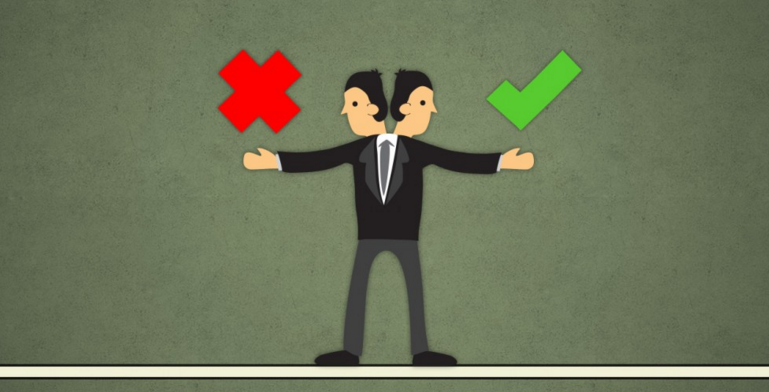 According to the various IT/MSP media pundits, it's pretty common to read that stand alone PSA's and RMM's are 'dead' and that bundled PSA/RMM solutions are the future.   Connectwise went down the "bundled" path with Labtech in 2010, Autotask acquired CentraStage in 2014, and now Kaseya has acquired Vorex in 2016.  Promys speaks with hundreds of prospective customers every month, and I spoke with one recently who said, "we're going to look at PSA/RMM bundles first because that's where the industry appears to be going."   But is that really true? And moreover, whose best interests are being served by bundled PSA/RMM combos, Customers or Vendors?  Is integration really better between bundled PSA/RMM solutions? Does a bundled PSA/RMM solution provide better value? Do bundled PSA/RMM solutions allow IT/MSP solution providers to choose the best PSA and RMM combination for their business?
Nathanial Baumsteiger, Principal at NSB Consulting, a bundled PSA/RMM customer, was kind enough to share his thoughts. We've also incorporated feedback from Andy Zhu, Product Manager for NinjaRMM along with Promys PSA's own perspective.
So to answer the first question:
1) Is integration better with a bundled PSA/RMM solution?
Nathanial Baumsteiger, Principal at NSB Consulting, shared this feedback, "after implementing our RMM in 2013, we started evaluating the same vendors bundled PSA. The key advantage promised was seamless PSA/RMM integration. Their 'seamless integration' may not have any seams, but it sure does have lots of folds and wrinkles. We spent hours pouring over technical documentation, going back-and-forth with support technicians at both companies who constantly finger-pointed at each other. We still manually enter data that was promised to flow between the bundled PSA and RMM seamlessly. The data generated in the PSA from the RMM became so verbose that it was essentially useless.  As a result, the PSA flooded our technicians' e-mail inboxes with so much unnecessary chatter that we began missing actual client service requests.  It's not that there were no useful integration points between the bundled PSA/RMM, it's just that the integration benefits were completely over-sold."
Promys PSA's perspective
Back in 2010 when PSA/RMM bundles first made an appearance, integration technologies available at the time such as COM and SOAP were cumbersome and required customized rigid and very resource intensive integrations. Therefore, in order to create a robust and comprehensive PSA/RMM integration, it was helpful if you had access both PSA and RMM source codes. Subsequently, it only made sense to invest in this type of resource intensive integration if a vendor owned both the PSA and RMM solutions and their respective source codes.
New Web API integration technology makes that approach unnecessary
With the introduction of REST and Web API integration technology, modern PSA and RMM vendors can securely share pretty much all of the data in their respective databases via Web API, allowing real-time exchanges of data.
Subsequently, integrations that used to require intimate source code knowledge and months of custom programming effort can now be deployed in a matter of days using standard Web API configuration tools.  The Web API integration approach also allows customers to control what data gets passed, integration rules and timing, among other features and can easily be changed and updated as the customer's integration needs change.
By utilizing Web API technologies stand-alone PSA and RMM solutions can easily synchronize the majority of high-value integration points, including lists of network/IP assets, tickets based on RMM alerts and rules, or Opportunities or Appointments based on "out of warranty" items, to name just a few.
2) Do PSA/RMM bundles provide better value?
Nathanial, Principal at NSB Consulting continued, " I was sold the PSA/RMM bundle concept, only to find out after the iron-clad contract was signed that there were a lot of 'oh..by the way' charges,"
– 'Oh…you want this feature, function or module…that's going to cost extra.'
– 'Oh…you want a full-service, working solution out of the box…that's going to cost extra.'
– 'Oh…you want your team to learn how to use the everyday functions of those modules/services…that's going to cost extra.'
"Additional fees for added functionality are expected.  But these fees should have been spelled out upfront and – most importantly – the basic promises made in the sales process by the PSA/RMM bundled vendor should have been met before asking for more money."
Promys PSA's perspective
Most of us are used to receiving discounted "bundled" pricing when we combine our TV, Internet and Phone service under a single vendor. You would think it would be similar for PSA/RMM combo vendors and you'd get more attractive pricing for the overall bundle. Yet I've heard many customers like Nathanial complain of many additional charges, without any indication of "bundled" cost savings.  One PSA/RMM bundle customer told me that after adding up all the separate fees they were paying (which they had to total themselves), they realized that they were paying over $200 per month per user, which was significantly more than they would have paid for separate PSA and RMM solutions.
All inclusive PSA & RMM pricing
If you closely examine the "bundled" PSA and RMM pricing, doesn't it really just look like a  bunch of different products consolidated onto one invoice under a single brand? Some customers even reported getting separate invoices for the different products from the same vendor.
Is there any real difference between that and having an independent PSA or RMM vendor just do pass through billing for their respective PSA or RMM counterpart, or getting separate invoices from each respective vendor, just not on the same letterhead?
And if you 'do the math', does it turn out that independent PSA and RMM solutions actually cost less than the bundled solutions?  If so, the question you have to ask yourself is, what additional value are PSA/RMM bundled customers getting for all those extra charges?
3) Are "one size fits all" PSA/RMM bundles really a perfect fit for all IT/MSP customer requirements?
Nathanial, Principal at NSB Consulting concluded, "the truth is, the bundled vendor's RMM solution was adequate and with appropriate setup and training could have been a staple in our organization, but their PSA was barely 'OK'. The level of actual useful integration between the two products, it turns out, is not much different than any of the independent PSA and RMM solutions that we're now evaluating. All of this flies in the face of what I was originally promised. Having gone through this experience, the ability for me to 'right-size' the best PSA and RMM solution for my company has become the more attractive option."     
Promys PSA's perspective
Assuming that every IT/MSP solution providers PSA and RMM business software requirements are exactly the same, no matter whether you're an MSP, systems integrator, consultant or software developer, and whether you're 5 employees, 25 employees or 100 employees, that a "one size fits all" PSA/RMM bundle will be a perfect fit for all of your requirements, just doesn't seem very realistic.  The truth is that a "one size fits all"  approach usually means it seldom fits any one customer particularly well. There are actually several different categories of PSA and RMM solutions, each designed to satisfy a unique set of business requirements and one type is often not a good substitute for the other.
NinjaRMM's perspective
Andy Zhu, Product Manager for NinjaRMM added, "IT/MSP solution providers should have the freedom to choose which tools they use to run their businesses. This is especially true in the choice of RMM and PSA solutions, as one size does not fit all. As a next generation network focused RMM solution, NinjaRMM is designed to play nice with all the tools that IT/MSP solution providers love. We partner with Promys and other PSA vendors because we believe that vendor-neutral solutions with modern configurable integration capabilities offer the best out-of-box value to  IT/MSP solution providers."
Anyone who has ever installed a new PSA or RMM solution and gone through the learning curve and temporary disruption to the business knows it's not something you take on lightly.  Changing out either the PSA or RMM by themselves is manageable, but changing out both, at the same time, is that even realistically possible?
So now we get to the heart of the question:
So who ultimately benefits from PSA/RMM bundles, Vendors or Customers?
Let's start with a Vendor's perspective. What are the benefits of a PSA/RMM bundle from a Vendors perspective?
a) Lower cost of sale: Most companies want revenue growth, and we all know it's easier to sell something new to an existing customer than to find and bring on a brand new customer. It's no different for the PSA vendors selling their newly acquired RMM software to their existing customers or vice versa.
Is it possible that the real revenue opportunity for Vendors of PSA/RMM bundles, is not in acquiring new customers for the bundle (because the bundle, in theory, provides more value), but that the real revenue opportunity for the Vendors of PSA/RMM bundles is from selling the other half of the bundle to their existing customer base?
b) Stickier relationship: Changing out a bundled PSA/RMM solution would be incredibly disruptive to any IT/MSP's business. So the likelihood that a growing customer will replace their bundled PSA/RMM solution, that may in fact no longer an ideal fit for their business, becomes much lower, because the barriers to making a change (installation, data transfer, training) are now significantly higher to change out the bundle, than just changing out just the PSA or RMM by themselves, reducing potential customer churn.
c) Marketing Opportunity: Perceived trends in the IT industry are great marketing opportunities, and unless you live in a cave you've probably been bombarded with all the marketing hype surrounding PSA/RMM bundles. The PSA/RMM acquisitions have generated terrific marketing opportunities for all vendors involved and provided the media coverage to "brand" their bundles as the next big thing.
So there's no disputing that Vendors benefit from PSA/RMM bundles.
But in summary, where's the benefit to the Customers?
In my frequent conversations with current and prospective customers, so far I am hard pressed to identify very many tangible benefits to IT/MSP customers of PSA/RMM bundles, which actually help them to run their businesses more effectively or more efficiently.
As an independent PSA vendor, the question I have is, "If the PSA/RMM bundles do not have more robust integration capabilities, if it's not more cost effective to go with a bundled solution, and if "one size fits all" PSA/RMM bundles actually create obstacles for customer evolution and growth, then what exactly are the benefits for customers to go with a PSA/RMM bundle?"
Would love to hear your thoughts.
Find out more about the different cloud based CRM, Help Desk, Project Management PSA software options available today and which is the best fit for your needs. Download the CRM, Help Desk, Project Management PSA Software PSA Comparision Buyer's Guide Now.
Promys CRM, Help Desk, Project Management PSA software is one of the best reviewed business software solutions for IT/MSP channel partners, Physical Security & Audio Visual solution providers.