One of the highest rated PSA business software solutions for technology solution providers & MSP's

Fifteen years ago, the Promys PSA software was originally developed for a Cisco Gold/Master partner that offered professional services, technology solutions and managed services (before they were even called managed services). That company eventually grew from 2 employees to 150+ employees before being acquired by Softchoice in 2011.
Promys PSA was spun off as an independent software company in 2003 and quickly acquired customers in the IT & managed services, A/V and Physical Security industries while becoming one of the most highly reviewed PSA business software solutions for technology solution providers and MSP's.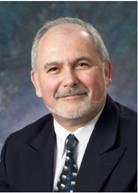 "Completely re-writing our PSA business software in the latest cloud technologies over the last three years was no easy task, but continuing to "put lipstick on the pig" wasn't going to allow us to take our customers sales, service delivery, order fulfillment, help desk and managed services/support contract capabilities to the next level".

John Breakey, CEO of Promys, previously CEO of Unis Lumin, a Cisco Gold Partner 
The Promys philosophy is based on three core principles :
Principle #1): Be respectful of our customers & prospects
Promys strives for respectful and candid conversations with our prospective customers to try and genuinely determine if there's real value in partnering or not. No hard sell, no b.s.. Just a software vendor and a potential customer trying to mutually arrive at an honest "fit/no fit" answer.
Principle #2): Customers want solutions, not just PSA software
Promys takes the time to learn our customers business problems and objectives, make best practice suggestions and then focuses our demonstrations and implementations on how to address those key business issues, NOT on doing generic software demo's or training and leaving it up to the customer to figure out how that applies to their business.
Principle #3): Deliver outstanding value
Like many of our technology solution provider customers, Promys is not the biggest company in our industry. So we focus on providing the maximum value to our customers. No nickel and diming, no long term contracts, no high pressure sales tactics, fixed fee implementations so you never run out of hours/help.  Promys isn't satisfied until our customers have achieved the business outcomes that caused them to go looking for new PSA business software to begin with.
John Breakey's favorite saying and the Promys motto is "You're never going to be perfect, but you can try."