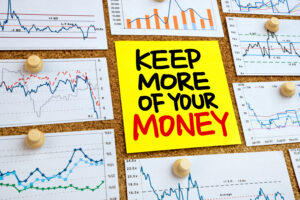 Most of your peers are overpaying for their solutions. 


ARE YOU?
Connectwise, NetSuite, and Autotask customers pay extra for each module, so a typical license ends up costing $120 to $165.  They get the benefit of a single system but at a very high cost.
Other customers end up buying 3 or more separate solutions for sales, projects, and ticketing (Pipedrive, Sherpa, Freshdesk).  Each product may only cost $25 to $59 but when combined, you're not only overpaying, you're creating the hidden problem of data duplication and fragmented reporting.
Typically, when customers go to the market, they are looking to solve a particular problem in the business.  For example, the immediate need may be on a service ticketing system or a timesheet tracking tool.  Their requirements focus on products that address this need.  Solving the immediate need is expedient and not disruptive to all the other departments in the business.  Getting consensus and buy-in from one department is far easier and much less disruptive to the whole company.
Over time, however, problems in other parts of the business may pop up that need a
solution too.  If the first vendor offers other modules, then buying the extra modules
can be a convenient solution.  If they don't have a solution that fits the need, then going
back to the market for a 3rd party is the answer.  In both cases, the additional cost may
be more than they planned for.  In the latter case, the customer loses the benefit of a seamless workflow and simplified reporting.
What is the alternative to these approaches? 
When one part of the business needs a better system, it would be beneficial to first
conduct a needs analysis.  Start by listing the key objectives of the business:
What would you be doing to create an excellent customer experience?
Across the business, what KPIs are important? Can they be created in real-time and simply, without aggregating multiple disparate sources?
Can a system deliver quality information about cash flow, margin, and resource utilization?
In a detailed criteria list, what functions would lead to operational excellence?
---
    While it's OK to minimize disruption to the business by making changes

in stages,
    make sure the path you take will lead to a unified system that

addresses both current and future needs. 
---
There are a plethora of solutions in the market which can be confusing. Consider solutions that are aligned with how your business operates.  Horizontal solutions are designed to satisfy the needs of different types of businesses.  Vertical systems designed for your industry require less compromise and usually incorporate best practices that you can leverage.
Finally, consider the quality of ongoing support.  Can you measure the responsiveness in minutes, not days?  Every business has some unique process that requires customization to meet its needs.  Make sure the vendor will do this at a reasonable cost.
    Why are customers moving to Promys?
They're able to keep $10-30k in their pocket every year
They get their current functionality plus much more that's unique to their business
The Promys mobile interface offers more flexibility and less complexity
Service responsiveness and options to customize increased dramatically
There are no upsell module costs – one license, one price for the entire system

Changing systems can seem painful in the short term but the benefits are long-lasting. 
The Promys implementation team is committed to making your transition a great success.
Locked into a contract?  Let's discuss a solution.
Go to www.promys.com and select your unique business needs in the "Customers" menu.
For More Information and Pricing