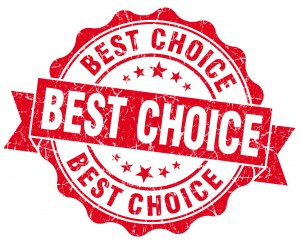 Everyone who is in the market for PSA software wants the answer. So, who really has the best PSA software?
Well, the answer is simple: nobody.
The reality is that the professional services automation software category has matured significantly over the last 15 years. Not only has it evolved, it has actually split off into three distinctive sub-categories, with each subcategory being the "best fit" for a completely different ideal customer profile.
It's the equivalent of asking "who has the best motor vehicle?" one hundred years ago. Back then, the answer was simple because your choices were limited. The model "T" for example was very popular and you could have it in any color you wanted, as long as the color you wanted was black.
It's not that different from when PSA software first came out fifteen years ago, primarily targeting functionality like resource calendaring, work assignments, help desk, time sheets, expenses and invoicing.
Over time "motor vehicles" have evolved into very different sub-categories, sedans, trucks, SUVs etc. and, depending on your needs, one is not always a good substitute for the other.
The same has occurred in the PSA software categories. As additional functionality was added and the scope of PSA software solutions evolved to encompass more aspects of a professional service organizations' business process (sales, equipment fulfillment, project management, service agreements, etc), PSA software vendors started to splinter off into very different sub-groups, focusing on building out functionality targeting very different operational aspects of the business.
The end result is three distinctive sub-categories of PSA software:
1. Ticket based PSA software
2. Project based PSA software
3. Enterprise PSA software
This means that there is no single "best PSA software". Now, it's really all about which PSA sub-category is a better fit based on your requirements.
Download the PSA Software Buyer's Guide to get a complete understanding of the different categories of PSA software and how they can help or hinder your business.

So, to find out which is the best PSA software for your needs, you need to look at the three categories:
1. Ticket-based PSA Software
Ticket-based PSA software is a lot like it sounds: most of the functionality and business processes are geared towards creating, managing and resolving "service tickets". These tickets are managed using different ticket "boards". A ticket is moved from the ticket triage board and then assigned to the wireless board, storage board, managed services board or even to the sales/pre-sales board. This kind of PSA software was originally designed for "break-fix" shops and is also popular with pure play managed services providers because the focus of the functionality is on either reactive or proactive customer support issues.
| Strengths | Weaknesses |
| --- | --- |
| These solutions tend to have strong functionality around help desk, ticket triage, ticket management, ticket assignment, resource dispatch, schedule tracking, ticket resolution, time sheets, expenses and billing for ticket-based work. It also works well for ticket escalation and resolution analytics along with a ticket knowledge base. Some have added recurring billing functionality for managed services. Automated workflow and notifications assist as tickets are moved from one ticket board to another. Color-coded tickets and escalations raise SLA compliance issues. Configurable billing and cost rates make time and materials billing fast and easy. | Although some of these systems may have CRM, project management and equipment ordering modules, those aren't really the strengths of these solutions and most customers using this type of PSA software tend to use 3rd party products for quoting, and project management and will often continue to use their accounting system for equipment or product purchasing and inventory management. They will also often continue to use spreadsheets in conjunction with these solutions for things like project job costing, labor forecasting, and business analytics. |
Best Suited For…
Break-fix shops, pure play managed service providers, consultants, software solution providers; basically any organization that is mostly professional services focused and either have a light requirement for managing sales, proactive marketing, quoting, project management, equipment ordering & delivery, inventory, customer asset tracking, or expects to perform those functions in another system.
2. Project-based PSA Software
Project-based PSA software are more focused on the "PPM" (project and portfolio management) part of the PPM/PSA category. The functionality is heavily focused on what happens after the project is booked. These solutions focus primarily on project management, tracking project budgets and project cost against budget performance. These solutions are traditional "point solutions" in that the expectation is that CRM, quoting, the original bill of materials, labor estimates and help desk happen in other systems and the project-based PSA software system takes over once the order is booked from a project delivery perspective.
| Strengths | Weaknesses |
| --- | --- |
| Expect these solutions to be strong in the areas of project schedules, resource schedules, tracking actual hours vs. estimated hours, tracking complex employee cost, bill rates and skill sets, often across multiple projects at the same time. Functionality is geared towards project delivery, project job costing, project work breakdown (WBS) task scheduling, resource management & resource scheduling, collaboration, time and expense tracking, and services invoicing. Some of these types of PSA software also handle materials budgets and the purchasing of equipment. | Most of these solutions do not even have modules for CRM, quoting, forecasting, BOM tracking, customer asset tracking, service agreements, and help desk. Some may have procurement functionality but do not typically track inventory. The expectation for this solution category is that these functions will be performed somewhere else. |
Best Suited For…
Engineering, physical security, and construction/construction subcontractors where the focus on the company is to deliver the project and pre-sales and post-sales support component is handled in a different system.
3. Enterprise PSA Software
This is a relatively new entry into the PSA software category; think of this as operational ERP for professional services organizations. These solutions tend to be equally strong in CRM, quoting, forecasting, service delivery, project management, time & expense tracking, help desk, service agreements, and equipment fulfillment.
Although strong across many operational areas, they may lack some of the bells and whistles of some of the more limited-scope solutions. The goal of these Enterprise PSA solutions is to provide enterprise visibility, audit trails and accountability to the business and to provide the structure for guiding and enforcing standard repeatable business processes in order to allow the business to scale.
Strengths

Weaknesses

The strengths of this solution category are the gains realized in enterprise operational effectiveness and efficiency. By automating the business processes, not just the operational departments.
Keying errors and delays are eliminated. Changes made in one module are immediately visible in all other modules so coordination between departments is improved. Having all the operational data linked in one system provides real-time visibility into the business for better planning, project delivery, and resource management coordination, as well as detailed analytics across the business for strategic decision making.
Since these solutions are "strong" across all operational departments, as opposed to in just one area, they may have fewer bells and whistles than some of the more limited scope PSA's.
In order to realize their full potential, Enterprise PSA's also require that users in all departments use the software, so driving adoption across all operational departments becomes very important. An Enterprise PSA will also require more implementation resources and departmental buy-in than a more limited scope PSA.
Best Suited For…
Mid-size to larger professional services organizations (or smaller organizations with growth plans who want to "buy once" and never outgrow their solution) who have a complex professional services mix (certified or specialized resources) and also provide complex equipment/product bills of materials and have multi-layered post-sales support (manufacturer support contracts, managed services, traditional support contracts, etc.). Companies where growth has introduced a layer of complexity to the business that needs to be automated in order to scale and continue to grow profitably.

At the end of the day, there is no "best PSA software" solution, only the best PSA software for the problems your professional services organization is trying to solve. The PSA software solution you choose should be influenced by which PSA sub-category that vendor fits into.
Choosing the right PSA software for your organization is an important decision because you're not just buying PSA software for what it does today, but also for how it's likely to evolve over the next 5-7 years.
To finish the "motor vehicle" analogy, although sedan vendors are likely to continue to improve their sedans and truck vendors their trucks, it's unlikely that either vendor is ever going to be a good fit for the other's ideal customer. This is no different for PSA sub-categories.
To find out more about PSA software and how to choose the right PSA software to meet your needs, download the PSA Software Buyer's Guide free now.