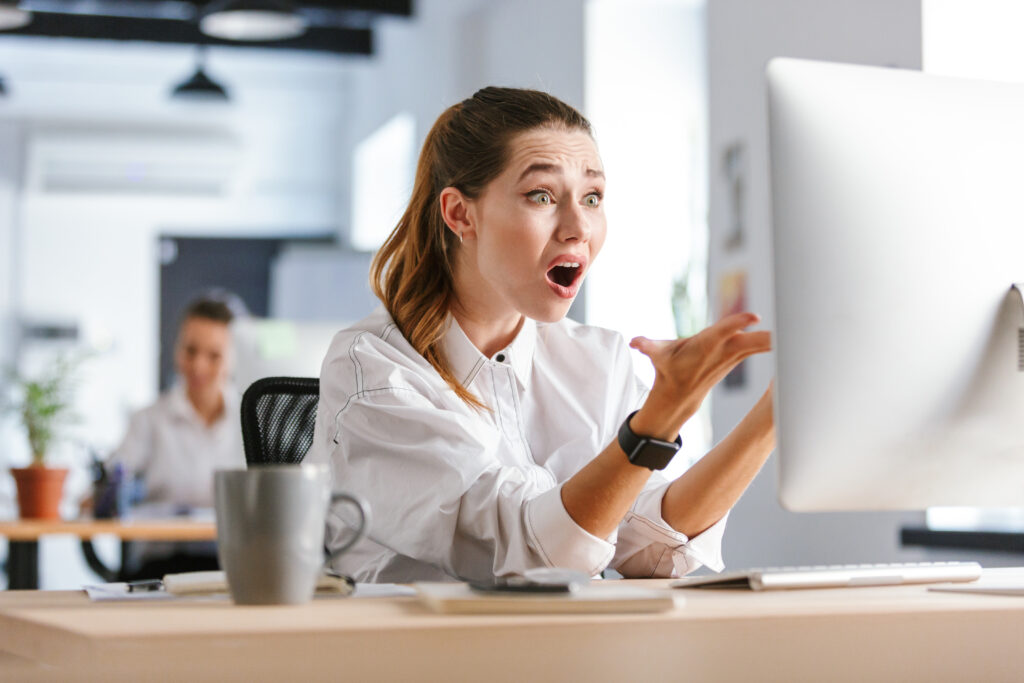 Whether it's an old car that keeps breaking down, a house that's too small for your family, or business software that you've outgrown, you know it's no longer a good fit but you're hesitant to make the change. Usually, it's the "hassle" and temporary disruption of making the change that stops people from taking action. The devil we know is sometimes more comfortable than the inconvenience of making a change and trying to make things better.
And so you stay on business software that you know isn't meeting your company's needs and that your employees hate.
The irony is, that your company's salespeople probably spend a good deal of time trying to convince your customers that installing or upgrading their IT solutions, physical security or audio-visual infrastructure will save them time and money, and improve customer satisfaction vs. leaving things the way they are!
So, what are the typical justifications for staying on business software that is no longer a fit and that employees hate?
REASON #1 Employees are too busy to make a change: "We're too busy" is a frequent reason to maintain the status quo. We're just barely getting customer projects delivered, billing done and customer support issues resolved, we can't possibly take the distraction of changing business software now.
The Truth Is – Your employees are too busy wasting time chopping wood with dull blades to take time to sharpen the axe. According to industry stats, your employees could be wasting up to 30% – 40% of their time going on 'Easter Egg' hunts for who has the correct information for billing, customer deliverables, scheduling, warranty or customer support issues. Don't believe that stat? How many systems/spreadsheets do your employees need to pull data from to manually calculate actual project profitability? How many systems do they gather data from to send out a customer invoice (time sheets, procurement, original quote, etc.)? How many times do employees key the same data into different systems and how many systems do they pull data from for reporting?
Business Cost/Business Gain – Good business software solution will reduce the information Easter Egg hunts by 90-95%. How many hours a year of your employee's time would that save?
REASON #2 We're not using all of the capabilities of our current software: Another reason to 'do nothing' is that the current software has additional capabilities that the employees aren't using. So the thinking is that new business software will just give employees more capabilities that they won't use.
The Truth Is – There's a difference between having software functionality in general and having business software functionality that's intuitive and easy to use. You can say "just come in the front door of the house" instead of going all the way around to the back door. But if your current software has usability challenges equivalent to climbing a rope up to the second floor just to "come in the front door", then your employees will continue to use the back door or not come in the house at all.
If you make things hard or difficult, employees will struggle and they'll hate the task at hand or not do it (time entry anyone). If you make things easy, map the business process to the new software ahead of time and train employees properly where they can learn safely, then most employees will take full advantage of the new capabilities. Why? Because Point #1 saves them time and is easier than doing it manually.
Business Cost/Business Gain – Business Cost/Business Gain: The cost of employees continuing to do things "the old way" is almost always measured in lost margin and profitability and lower than necessary customer satisfaction.
REASON #3 We'll lose our historical data: Many executives are concerned they'll lose their historical data if they change business software and that would make it difficult to trace warranty information, customer service history, and what we've sold them in the past.
The Truth is – You can move to new operational business software without having to change your Accounting software (most operational business software integrates with Quickbooks, Sage, Dynamics, Great Plains, etc.,.) Your historical invoices, P.O.'s, and inventory should already be in your Accounting software, so you'll still have access to that data for historical reference purposes. The only remaining high-value data most customers benefit from moving to the new system are, Customer & Contact records, Master Parts List and Customer Assets. Usually, open Quotes, Projects, etc., can just be re-entered. Some business software vendors also have utilities to import legacy Support Tickets and Support Agreements as well.
Business Cost/Business Gain – If you're using outdated business software chances are, "the wrong data" is currently being reported on, and "the right data" is getting lost or not being leveraged properly. Worse yet, employees just don't have the time to manually collect data and turn it into meaningful insights and do things like cycle implementation lessons learned back into the quoting process, engage in continuous improvement, or be proactive vs. reactive for customer issues.
Time to Make a Change
All of the reasons for not changing business software have some validity and need to be managed, but the problems your employees and customers are currently experiencing by staying on business software you've outgrown and that your employees hate usually far outweigh the cost and temporary disruption of finally making the change that you know is necessary in order to continue to grow your company profitably.
There is an approach to changing business software that will minimize the time your employees need to devote to implementing new business software, ensure users adopt and take full advantage of the new business software's capabilities and ensures your historical data gets moved into the new system with minimum time and effort.
For More Information and Pricing