As an MSP or an Integrator who is adding MSP services, there are a few paths that can dramatically impact gross margins, profitability and the valuation of the business at time of acquisition.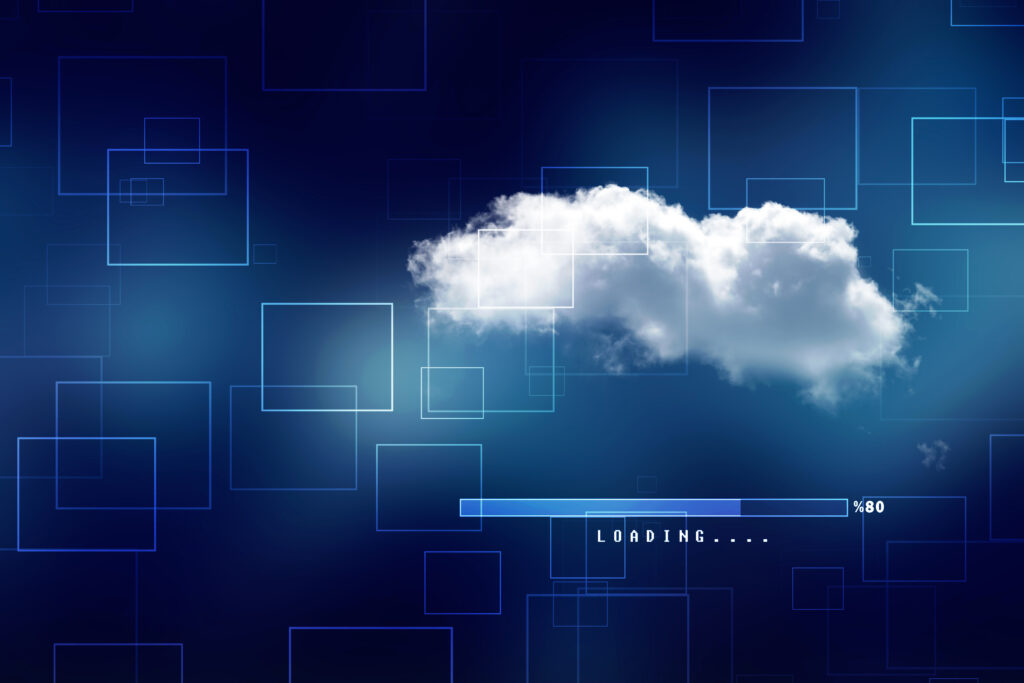 Build Your Own Cloud Services or be a Cloud Services Reseller?
If you're not already offering cloud or managed services, you've probably got a plan to. Cloud and managed services mean recurring revenue, higher profit margins, competitive differentiation and stickier relationships with your clients; what's not to love about cloud and managed services?
One of the next questions is: "Should I build and brand my own cloud and managed services offerings? Or, should I simply resell existing manufacturer and distribution cloud and managed services?"
On the surface, reselling manufacturer or distribution cloud and managed services has some attractive selling points:
Lower risk in not having to manage a larger bench of services personnel,
One-stop shopping, and
The opportunity to leverage a visible brand.
Let's go back and ask the most important question.:
Why am I getting into Cloud and Managed Services to begin with?
If you're like most resellers, you're probably looking at cloud and managed services because you want to move out of the low margin supply chain commodity equipment, break fix reseller business, as your primary source of revenue and want to add higher margin higher value recurring services that differentiate your business.
That's the catch with reselling manufacturer or distribution cloud or managed services. Resellers think that they're moving away from the supply chain commodity business by offering manufacturer or distribution managed services, but all they're really doing is perpetuating their commodity reseller model. They're just adding a slightly higher margin commodity that pretty much any other reseller can resell exactly the same cloud or managed services.
This leaves you in the same boat: selling another commodity which you customers could get from any other reseller, which leads you back to lower margins, no competitive differentiation, and no stronger relationship with your clients. On the plus side, you do get some higher margin recurring revenue business; at least until another reseller offers exactly the same cloud or managed service package at a lower price.
The Alternative – Build Your Own Cloud or Managed Service
Building your own monitoring products or hosting center is not in the cards for most resellers, but you can take existing monitoring products and thoughtfully architect a new cloud or managed services offering that includes some of your own value.
The first step in this process is to do an assessment of your internal assets. These assets include the mix of skills, methodologies you use to complete projects, your back office or customer-facing systems and the combination of 3rd party tools you have in your tool kit.
The next step is to select 3rd party monitoring and management tools or hosting services that fit into your service solutions. This creates a unique suite of products and services that customers see as unique to your company. Designing some of your managed or cloud services around specific types of industries (e.g. health care, legal firms, etc) makes your solution that much more distinctive.
Branding Your Cloud or Managed Service Solution
At the last IT systems integrator I owned, we were selling a managed solution which integrated some of our own engineering and technical services into the solution, description, and pricing model that we then packaged and uniquely branded. Bingo. We achieved high margin, competitively differentiated recurring revenue go-to-market cloud/managed services product that my customers could not get from any other reseller.
Branding your packaged solution also gives your sales force a stronger selling message and results in greater pride for all of your employees. This spills over to attracting better talent.
Resellers who create their own cloud or managed services tend to average a 50% margin while re-selling manufacturer or distribution cloud or managed services typically only return a 20% margin.
In many cases, you only have to be 10% better than your completion to create significant competitive differentiation.
What Building Your Own Cloud and Managed Services Can Mean to the Bottom Line
If that's not enough of a motivator, let me share a few facts about business valuation.
A business that fundamentally resells 3rd party products will fetch a value of 3 times multiple on profits when you sell the company. Keep in mind, that when companies resell a manufacturer's or distributors monitoring or cloud services as pass-through revenue, it is treated as product sales in the eyes of a buyer.
That same company will receive a 6 times multiple if services represent 25-50% of revenue. If half of those services are classified as "recurring services", your company becomes even more attractive to a prospective buyer. Recurring services could add another 2% to the sale. Hence, a company with $5 million in profit could sell for $15 million if you're a commodity reseller, or alternatively for $40 million if you have created your own branded managed/cloud services offerings.
In the example above, the decisions you make today regarding how you go about offering cloud/managed services could be worth an additional $25 million dollars when you sell your business. Adding cloud or managed services to your solution mix is a foregone conclusion. The decisions you make to get there may change the outcome and your life.
For More Information and Pricing