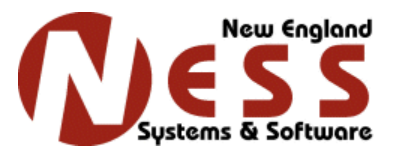 Toronto, Ontario – April 2018– Promys, one of the best reviewed PSA business software solutions for technology solution providers, announced that it has been awarded a contract by New England Systems and Software (NESS). NESS provides systems integration and consulting services to both the private and public sector. With expertise in the entire IT lifecycle, NESS provides clients with turnkey services from initial design and budgetary planning through project management and installation to ongoing support and maintenance. NESS also implements streaming video solutions, providing videoconferencing, video security and streaming media solutions. NESS selected Promys PSA to consolidate CRM, Quoting, Help Desk Ticketing, Managed Service Contracts, Project Management, Job Costing and Customer portal into one enterprise PSA business software solution.
"Many of our client engagements are centered on building highly reliable, high speed, multi-service networks. Leveraging our skills and experience deploying IP networks, we are uniquely positioned to deliver truly integrated voice, video and data services for our clients. Our approach with clients is a consultative one, where we seek the best solution for the customer based on their needs and current environment..," said Meredith Durkee, President New England Systems and Software.
Meredith continued,"Prior to implementing Promys PSA our biggest challenge was the lack of visibility and coordination between departments.  Having several different disconnected business software solutions resulted in a constant Easter egg hunt for the most current data on billable time, managed services contract profitability, renewal dates and project profitability. Coordinating equipment, software and service delivery was especially complicated.  Tracking all this data between different systems and in spreadsheets was time consuming and stressful for the employees and management. The Promys PSA solution captures and manages all of that information in one integrated and easy to use solution. Promys PSA has made it much easier for my team to stay on top of sales, project delivery, managed services/support contracts and customer support issues. Promys PSA has given me better visibility and controls to manage the profitability of my business."
John Breakey, founder and former CEO of Unis Lumin, a Cisco gold Partner and current CEO of Promys adds, "We re-wrote Promys PSA from scratch over the last 2.5 years because knew putting "lipstick on the pig" wasn't going to allow us to take our customers to the next level.  As part of that process we also re-imagined our implementation and training methodology to ensure that Promys customers transition to the new version quickly and easily, so that they can focus their attention on growing their business, not on implementing their PSA software."
Find out more about the different PSA business software options available today and which is the best fit for your needs. Download the PSA Business Software Buyer's Guide Now.
Promys is consistently reviewed as one of the best PSA business software solutions for technology solution providers and MSP's. PROMYS was originally developed for a Cisco Gold/Master partner in 1998 to address the fundamental problem that IT solution providers face – how to tie professional services together with complex equipment solution delivery and managed services and post sales support.
Since then Promys has quickly added technology solution providers and systems integrators in IT, managed services, Audio Visual and Physical Security, including two of the largest and most recognized technology solution providers in the world.
For further information on Promys, please visit www.promys.com or call 1-866-728-2345.
About New England Systems and Software (NESS)
New England Systems and Software has been providing technology consulting for over 20 years for both private and public entities. We have managed the technology portion of numerous capitol projects, in excess of 200 million dollars. NESS is able to assist with Bid Management, RFP Development and Response Evaluation, IT Policymaking, Needs Determination and Long Term Planning and Project Management. NESS can provide IT services for organizations of any size and scope. We have extensive experience supporting servers, PCs, laptops and applications from a host of vendors. NESS can also support customers who already have an IT staff and need assistance with single projects, including Network Design and Deployment, Network Security Assessment and
Helpdesk Deployment.
For more information on New England Systems and Software, please visit www.nessnetworks.com, or call 518-377-4057 .