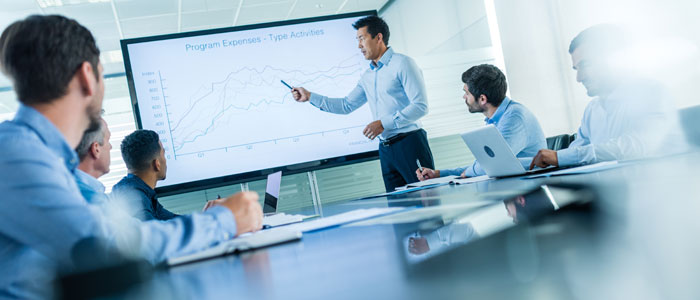 One of our IT Solution provider customers is rolling out a Managed Services line of business.
I was speaking with the manager who had been tasked with ensuring the profitability of their new managed services line of business. The most interesting part of the conversation was about what costs should be attributed to Managed Services contracts. You may be surprised at how difficult it is to accurately track all of the cost figures for managed services contracts.
Costs
Most Managed Services contracts have four primary cost items associated with them:
1. Set up Services
2. Recurring costs
3. Scheduled Support Services and Ad-hoc Support Services
4. One-time purchases
Set up Services
These services typically consist of setting up the infrastructure. That includes activating and configuring RMM licenses, setting up Azure or Amazon services, setting up the Managed Services contracts in your PSA software, and more. Many times these services are shown separately on the Managed Services quote and billed separately as well.
Even if you choose to bill for them separately, the margin from those Set-up Services should be counted as part of the overall margin of the Managed Services contract. Including all costs is the best way to calculate true profitability.
TIP: Whether or not you bill separately for the Set-up Services, you must track how much time is spent on the actual Set-up Services hours, so you can compare that with the estimated Set-up Services hours. Only then can you cycle the implementation lessons learned back into the Quoting/Estimating process.
Recurring costs
RMM licenses, Azure or Amazon services, hosting fees, backup services, software seat licenses, and any other recurring costs necessary for supporting the Managed Services Agreement need to be included.
TIP: It's easy to miss changes made mid-contract. Adding or removing users or devices for example. Tracking all recurring costs, especially for "all you can eat" contract pricing models, is vital. Not just for individual contracts, but also to ensure more accurate quoting of future contracts. Treat any additional recurring costs as internal change orders, logging why the incremental costs were incurred.
Scheduled & Ad hoc Support Services 
Service tickets, preventative and scheduled maintenance, and basically any Support related Services must also be tracked to accurately measure contract profitability.
TIP: When calculating the Support Services costs, DO NOT use either the normal bill rate for that customer or an arbitrary hourly cost. Instead, use the loaded hourly rate per each resource doing the work. For example, Bill's loaded cost rate is $50 an hour. Fred's loaded cost rate is $60 an hour. For the true picture of Managed Services contract profitability, you must use the actual loaded cost rate for each resource.
One-time purchases 
If you need to purchase a new server or other hardware or software necessary to support the new Managed Services contract, make sure to allocate those costs into the contract as well.
TIP: Just like the Set up services, even if you're billing for one-time hardware or software purchases separately, but they involve supporting the Managed Services contract, then the margin for those items should be attributed to the Managed Services account in order to get a clear comprehensive picture of true Managed Services contract profitability.
Revenue
In the above-mentioned conversation, recurring revenue was easily the most interesting topic for the customer in the midst of rolling out a Managed Service practice.
1. Recurring revenue: Of course, you're going to track the Managed Services accumulated recurring billing against the Managed Services contract.
2. Contract changes: Adding or removing Managed Services line items, and changing quantities mid-contract, and pro-rating any of those changes in the middle of a billing period, are part of calculating Managed Services contract profitability.
Renewal
At time of renewal it becomes critical to know ALL of your accumulated revenue and costs, to determine if you are:
• Overcharging, thereby making you vulnerable to a competitor taking a customer, or
• Undercharging, and therefore receiving inadequate margin for when you bid for the customer renewal.
Even better is if you can receive advance warnings when a Managed Services contract begins trending towards unprofitability, and then be able to examine which costs have risen unexpectedly and mitigate financial damage before it arrives.
Many of the core Managed Services offerings are becoming commoditized (Back-up, Network Monitoring, etc), so MSPs have to be more creative about the Services and Solutions they're bundling together in order to create a differentiated solution offering. But the bundling approach requires very diligent tracking of costs in order to ensure your Managed Services Contracts are consistently profitable.
For More Information and Pricing