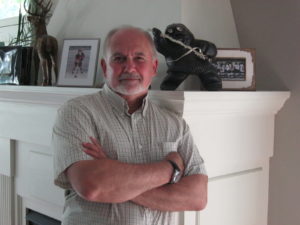 Is your labor utilization below 70%?  Are projects less profitable then what was quoted?  Do monthly gross margins swing dramatically and unpredictably.
The first business we started was an IT consulting company.  Our only product was our labor services.  We learned very early that if we didn't quote a job accurately we couldn't be profitable.  Some of our early quotes were best guesses as to how much time to allocate for the various tasks.  We learned quickly that if we tracked our work to the quoted tasks, we could use that valuable information to improve the next quote.  Over time we could take more of the guesswork out of the process and in doing so made the projects more profitable.
Years later we evolved into a systems integrator, selling both equipment platforms and services.  The projects got more complex and we had a wider range of professional and technical services to offer the customer.  But I never forgot how important it was to track utilization
A service business should be a lucrative business, but if labor utilization is not tracked accurately it can turn into a liability.  Having billable resources sitting on the bench is an expensive proposition.  Equally, having high level resources doing low level tasks pushes gross margin down.
The simple fix most companies make is to implement a Project Management or Services Management software package that manages projects and its associated labor tasks.  While this is an improvement that fixes the technical departments' immediate problem, it misses a couple of important opportunities.
First, it misses the gaps between the quoting process and implementation.

Second, it does very little to effectively analyze the variance or cracks between the quote, project actuals and invoicing.
We wanted a single professional services automation software that integrated the sales, quoting, project scheduling and invoicing into one continuous workflow.   It's an approach that maximizes gross margin and delivers a better customer experience.
Here's some of what we wanted to improve:
Quotes that detail tasks thereby avoiding blocks of generic labor where no one knows how 200 hours on a quote should be allocated

Labor variance reports which compares the estimates for tasks compared to what was actually done

Leakage of labor through scope creep that does not get billed or flagged as additional costs to a project
The old adage, "if you can't measure it you can't manage it" is very much the rule in a services business.  A comprehensive labor utilization scorecard compares what was quoted to project actuals and invoicing makes a big difference to improve results.  Once you have multiple offices this kind of labor utilization scorecard approach becomes essential to managing from afar.
John Breakey, CEO of PROMYS, professional services automation software for technology integrators and MSPs developed by a technology integrator.
Now the only scorecard I worry about is my golf scorecard, any suggestions there would be appreciated.