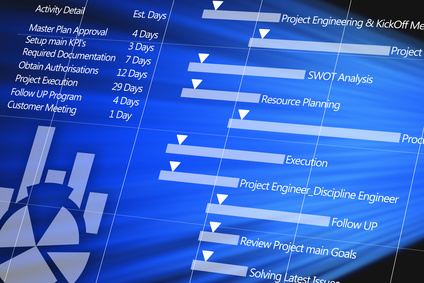 Many project managers are intimidated by the thought of using a work breakdown schedule (WBS or work breakdown structure) for their projects, although few would dispute that they should be using them. That's because they think using a work breakdown schedule is overly complex to develop and implement and requires some special technical knowledge. Nothing could be further from the truth.
In fact, it is much easier to master and implement basic work breakdown schedule concepts than some may think and the benefits can be relatively immediate:
More consistent and improved project profitability,
Better "early warnings" for projects headed in the wrong direction, and
Improved customer satisfaction based on consistently hitting project delivery dates.
Work breakdown schedule is simply documenting what is already in the project manager's head
The truth is that most project managers are already leveraging some form of WBS, it's just in their heads and undocumented. Using a more formal, documented work breakdown schedule strategy just makes managing the project more visible. It makes it easier to coordinate resources, accommodate changes and make sure nothing gets overlooked as a result of those changes.
Work breakdown schedules don't have to be complex
The most important thing to understand about a work breakdown schedule is that it can be as complex or as simple as you deem appropriate for the kinds of projects your company delivers. In its simplest form, a work breakdown schedule can look a lot like a task checklist. A moderate WBS will have a few milestones. A more complex work breakdown schedule can have milestones, tasks and sub-tasks.
Using multiple WBS templates that align with the complexity of your projects usually makes the most sense as opposed to having a one-size-fits-all master work breakdown schedule to apply to all projects or only using WBS for the most complex projects.
No matter how simple or complex your work breakdown schedule, at its heart is simply a way to break a project down into logical sub-components. This helps avoid the scenario of a project manager running their project against a single huge bucket of unspecified hours, only to find out towards the end of a project that that they've hit the budget ceiling but have not completed all the work and it's too late to do anything about it.
The Work Breakdown Schedule Basics
The basic components of a work breakdown schedule are detailed by the Project Management Institute in the Practice Standard for Work Breakdown Structures.
Here's a quick overview of the 4 basics of WBS:
1) Break the project down into logical components
Simply create a basic visual representation of the overall customer project deliverables, broken down into logical sub components (assemble, install, test, etc.). A work breakdown schedule is not a detailed resource scheduling or job costing tool, although ideally it should be linked to both of those. The goal of a WBS is to simply break down the project into component deliverables as opposed to managing one overall macro project.
The benefit of this approach is that it provides the project manager with project component level visibility and controls in order to make it easier to manage project scope, time, and costs. This ultimately helps the project manager have better control over project profitability and project risk.
2) The 100% rule
The 100% rule is to ensure that ALL of the project scope should be included in the work breakdown schedule. This includes internal deliverables, sub-contractor deliverables and all internal and external (customer driven) changes requests. However, the purpose of a WBS is not to create an inflexible schedule where the world ends if things don't happen as planned. The true purpose is to measure progress in interim steps and provide visibility when one (or more) of the component tasks is off track. This only works if ALL of the project scope (including change requests) are included in the work breakdown schedule.
3) Dependencies
Sometimes project steps need to be done in a certain order – for example, testing can't begin until power or cabling is run to equipment.
With the project broken down into logical sub-components and 100% of the components have been included, the next step is to determine if there are any dependencies between the sub-components or tasks. This allows the project manager to highlight any sequences of tasks, where if the first task is delayed by a day, the subsequent 5 tasks are all going to get pushed by one day as well. Knowing and planning for this in advance allows project manager to adjust more quickly and comprehensively when the inevitable project delays or changes occur.
4) Start and finish dates
Finally, it's a simple matter of assigning start and finish dates to each of the project sub-components or tasks. This could be created and maintained manually, but one of the advantages of using a work breakdown schedule template approach is that now the project manager would simply select the appropriate WBS template that matches the project's complexity, put in the start date, and the template's predefined components and tasks would all automatically cascade forward with their appropriate start and end dates. Then the project manager would simply have to tweak the work breakdown schedule specific to that client's project.
The project manager would then simply monitor progress against each of the sub-component tasks, and in the case of an automated solution, they could also receive automated escalation notifications when tasks didn't get completed on schedule.
Work Breakdown Schedules Help Project Managers Keep Projects Profitable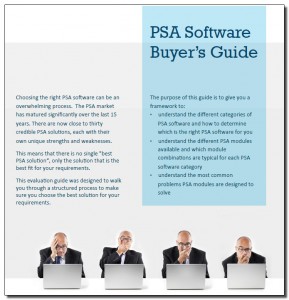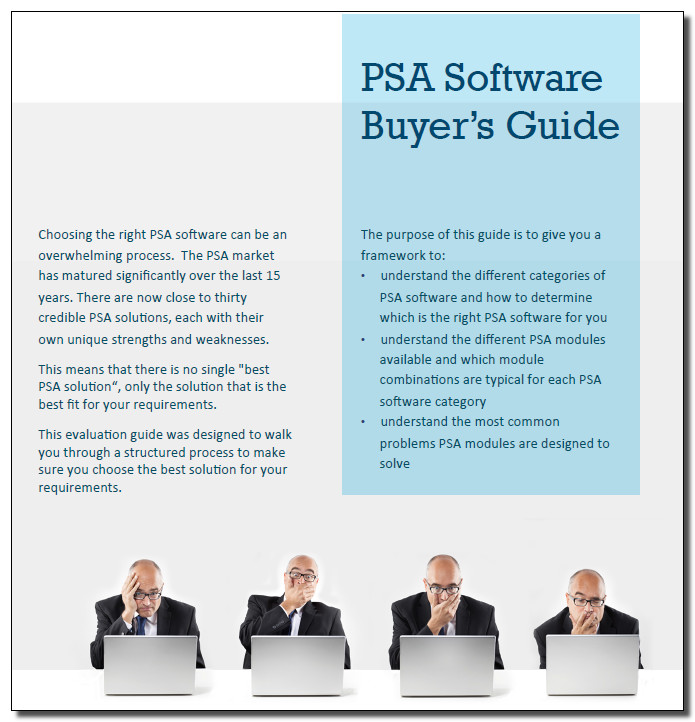 Think of the work breakdown schedule as a way of helping project managers manage the customer deliverables in easier-to-digest chunks to ensure that everything within the project scope is delivered completely and on time.
The WBS also helps the project manager ensure that any changes during the course of the project are documented and that their impact to the project will be incorporated into the project scope and timelines.
Of course, supporting scheduling and job costing tools would handle the time and cost capture and compare that to the original project budget for project profitability analysis. This would also enable cycling project implementation lessons learned back into the quoting process to help move closer to the ultimate goal of optimal project profitability.
An all-around tool to support project profitability is the right PSA software. Download the PSA Buyers Guide to see which software is the right fit for your organization.