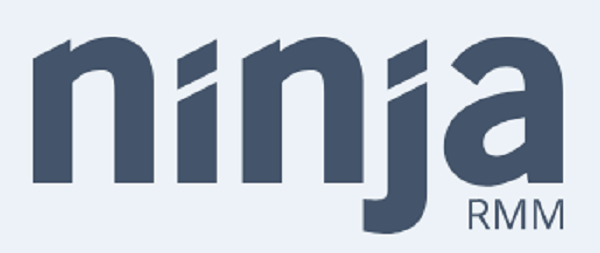 October 25, 2018 /24-7PressRelease/ — Promys, a leader in enterprise PSA business software for technology solution providers, announced that it has released an integration with NinjaRMM. NinjaRMM has been described as one of the easiest, MSP best-rated Remote Monitoring and Management (RMM) software solutions.
"Promys has several customers using NinjaRMM and since Promys and Ninja are two of the highest rated software solutions in our respective categories (PSA & RMM), it made sense to integrate with another of the market leaders in the RMM software space. The Ninja integration, along with Promys' existing integration with Continuum and our integration with N-able & Kaseya VSA (Q1 2019), will provide Promys PSA customers with a good range of RMM solutions that Promys supports with canned integrations".
Promys did a lot of research regarding which RMM vendors we should partner with and Ninja's customer review scores on GetApp, Capterra, G2Crowd and Software Advice mirrored the high scores that Promys has earned for our PSA software. Promys customers using Ninja seemed to especially like:
1. Similar to Promys, Ninja is based on a more current cloud-based technology platform and has a very user-friendly, intuitive interface, making it easy to learn.
2. Ninja's consistently high software reviews are indicative of a vendor that is willing to go the extra mile for customers and understands that displacing some of the better known RMM's requires not just great RMM software, but a terrific customer experience.
3. Ninja has an aggressive growth plan and a vision that is aligned to the market and the direction its headed. Ninja's vision is accompanied by a robust and well-defined development and enhancement schedule.
"The Ninja team was very easy to work with. Promys has completed integrations with Continuum, Quickbooks, Acumatica, Great Plains/Dynamics and Microsoft Power BI, and working with the Ninja team was an excellent partnering experience,".
"To stay on theme with Ninja's mission of 'relentless innovation', we are always looking to form strategic partnerships with other market leaders – and this made the Promys integration a no-brainer. They have an outstanding reputation, and provide the same level of service to their customers that Ninja does. We're very pleased to be partnering with the Promys team and look forward to providing NinjaRMM to current and future Promys PSA customers. – AJ Singh, VP of Product at NinjaRMM
John Breakey, Director at Promys adds, "We re-wrote Promys PSA from scratch.  Promys supports much more robust and flexible recurring billing and managed services/subscription contract profitability tracking, while continuing to provide our customers with state of the art CRM, Marketing, Quoting, Project Management & Help Desk business software."
Find out more about the different PSA business software options available today and which is the best fit for your needs. Download the PSA Business Software Buyer's Guide Now.
About Promys
Promys is the best reviewed business software solutions for IT, MSP, Audio Visual & Physical Security solution providers. Promys is easy to use & implement and scales from ten to hundreds of users. Re-written from scratch in the latest cloud technology, Promys helps our customers grow by linking data between sales, help desk, project management, time & expense, service contracts, mobile, managed services and billing. Ease of use and business analytics are in a completely different class.
For further information on Promys, please visit www.promys.com.
About Ninja
NinjaRMM is a leading security-centric remote monitoring and management platform, designed to simplify the complex work day of MSPs and Solution Providers. Ninja touts an amazing user experience, 360-degree monitoring, an IT marketplace and tight integrations with products used by MSPs.
For further information on Ninja, please visit www.ninjarmm.com.