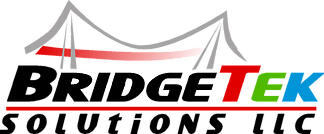 Oakville, Ontario – February 2015 – Promys, a leader in enterprise professional services automation software for the IT solutions provider industry, announced that it has been awarded a contract by quickly growing Cisco & Microsoft Partner, Bridgetek Solutions, a cloud, communication, collaboration and connectivity solution provider headquartered in Greenville, South Carolina. Promys' PSA software was selected in order to help Bridgetek achieve real-time visibility into labor utilization, labor resource forecasting, mid-project profitability and provide detailed margin analytics to support future growth investment decisions.
"Bridgetek Solutions has earned a stellar reputation with our educational and government customers by bridging together innovative ideas with highly skilled resources to deliver reliable solutions that exceed client expectations. Our goal is to simplify the user's experience by leveraging automated processes and customized solutions. A big part of our PSA evaluation process was focused on finding a PSA that would ultimately enhance our customer's experience, while supporting our very aggressive growth plans," said John Semberger, president of Bridgetek Solutions.
"We looked at all of the major PSA software solutions before selecting Promys. Most of the other PSAs were adequate at managing help desk, work assignments and time sheets, but Promys was the only PSA solution that was equally strong in CRM, quoting, project management, project costing and tracking customer inventory/assets, in addition to having strong traditional PSA service management functionality." continued Semberger.
"Most importantly, we wanted invest in a solution that would handle the increasing complexity of our company as we continue to grow. With Promys, no matter how aggressively we grow, we won't outgrow our PSA software."
John Breakey, founder and former CEO of Unis Lumin, a Cisco Gold Partner and current CEO of Promys agrees, "Forward-thinking companies like Bridgetek view their PSA software as an enabler to all aspects of the solutions they provide. If your business software is lop-sided or only strong in one area, then your ability to support all aspects of your customers' requirements will be lop-sided, as well. Promys' PSA software is the perfect solution for companies with multiple lines of business, where the senior management team wants full visibility into all operational aspects of their company, as well as having real-time access to information that will drive future growth decisions."
Promys also offers useful tools that help businesses determine the success of their existing processes to help them manage labor utilization, have a clear view of mid-project profitability and make it easier to pass a Cisco Audit. Interested businesses can download these practical tools for free by visiting www.promys.com and downloading the Mid-Project Profitability Scorecard, Cisco Audit Compliance Scorecard or the new Labor Utilization Quick Start Guide for service managers who want to maximize services profitability and get labor utilization under control.
About Promys
Promys is currently used by some of the largest IT solution providers in North America, the UK and Australia. Promys was originally developed for a Cisco Gold/Master partner in 1998 to address the fundamental problem that IT solution providers face – how to tie professional services together with complex equipment solution delivery and multi-layered post-sales support.
In 2003, Promys was spun off as its own corporate entity. Promys quickly added customers in the IT solution provider, systems integrator and managed services marketplace, including one of the largest and most recognized technology solution providers in the world.
For further information on Promys, please visit www.promys.com or call 1-866-728-2345.
About Bridgetek
Founded by market leaders with decades of experience in the technology sector, our entire team brings a wealth of technology experience specifically focused on educational and government agencies. Dedication to customer service is what you have come to expect from Bridgetek Solutions and as we continue to grow we will always maintain that sense of personal service and responsibility to every customer
For more information on Bridgetek Solutions, please visit www.bridgeteksolutions.com or call +864-214-0221