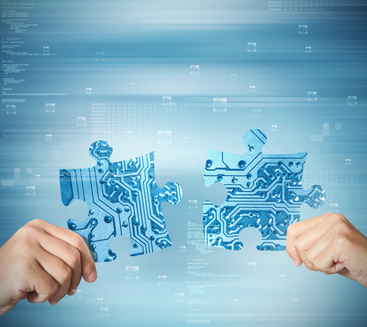 Oakville, Ontario – March 2015 – Promys, a leader in enterprise PSA software for technology solution providers, announced the release of enhanced QuickBooks integration by leveraging the QuickBooks XML/Web services-based Web Connector.
"The drawback of the traditional flat ascii integration approach used by many other PSA vendors is that there is no validation as part of the integration process. That can result in a lot of manual reconciliation effort being required if there are integration errors between the PSA software and QuickBooks. That could result in revenue and cost information in the PSA software being posted incorrectly or not at all in QuickBooks," says Peter Boettcher, Director of Product Development at Promys.
"The advantage of using the QuickBooks Web Connector for integration with Promys Anywhere PSA software is that it provides full validation, error exception reporting, automatic roll back of exception transactions to un-posted status within the Promys PSA software, and allows Promys to automatically create new customer, parts and vendor records in QuickBooks with no duplicate data entry as part of the integration process," continued Boettcher.
Boettcher adds, "Once errors are corrected, then the un-posted transactions in Promys PSA software are automatically picked up in the next batch and posted correctly.
Promys PSA software supports similar integrations with Microsoft Dynamics, Great Plains, Sage and Accpac. "Enterprise PSA solutions like Promys Anywhere PSA software are no longer just about ticketing, time sheets and expenses; they are now proper and robust enterprise business software solutions for technology solution providers. As such, they need to support the appropriate financial controls and audit processes in order for a growing technology solution provider to manage their revenue, costs and margins accurately. A strong integration between their PSA and accounting software is a critical component of their overall business management solution," remarked John Breakey, CEO of Promys.
About Promys
Promys is currently used by some of the largest IT solution providers in North America, the UK and Australia. Promys was originally developed for a Cisco Gold/Master partner in 1998 to address the fundamental problem that IT solution providers face – how to tie professional services together with complex equipment solution delivery and multi-layered post-sales support.
In 2003, Promys was spun off as its own corporate entity. Promys quickly added customers in the IT solution provider, systems integrator and managed services marketplace, including one of the largest and most recognized technology solution providers in the world.
For further information on Promys, please visit www.promys.com or call 1-866-728-2345.