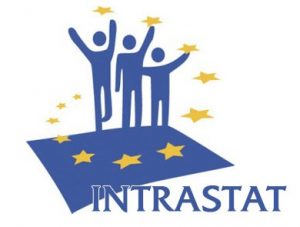 Toronto, Ontario – March 2016 – Promys, a leader in enterprise PSA business software for technology solution providers, announced that it has released ESL and Intrastat Dispatches reporting functionality for all European Union based customers. Both reports are required for all European Union members to collect statistics on trade in goods supplied and received between EU member states.
The EC Sales List (ESL) is used to collect and report information on all sales from UK VAT registered suppliers to VAT registered customers in other EU Member States. Intrastat reporting is the method of collecting information and producing statistics on the movement of goods between Member States of the European Union.
Boriana Bates, Finance and Tax Manager at High Point Solutions UK, a Promys customer and Cisco Gold partner reflects, "It was taking my team and I several days to manually compile the ESL and Intrastat reporting data comprised of invoice details, commodity codes, unit weight, quantity, GBP values amongst others and the amount of checking and re-checking of the Intrastat data was unbelievably tedious and time consuming. With the new Promys ESL and Intrastat reporting functionality, with the push of a button both reports are immediately available and accurate, because we no longer have to copy hundreds of records manually."
"Since Promys added full multi-currency support a few years ago the Promys UK and European customer base has been growing very quickly. Incorporating ESL and Intrastat reporting was a logical next step to supporting our European customers as part of Promys' long term road map", says David Donnelly, VP of Product Development for Promys.
John Breakey, founder and former CEO of Unis Lumin, a Cisco gold Partner and current CEO of Promys adds, "We re-wrote Promys PSA from scratch over the last 3 years because we knew putting 'lipstick on the pig' wasn't going to allow us to take our customers to the next level.  The new version of Promys supports much more robust government reporting like ESL and Intrastat, while providing our customers with state of the art business software and analytics to enable them to run their businesses more effectively and efficiently."
Find out more about the different PSA business software options available today and which is the best fit for your needs. Download the PSA Business Software Buyer's Guide Now.
Promys is currently used by some of the largest technology Solution providers in North America, the UK and Australia. PROMYS was originally developed for a Cisco Gold/Master partner in 1998 to address the fundamental problem that IT solution providers face – how to tie professional services together with complex equipment solution delivery and multi-layered post sales support.
Since then Promys has quickly added technology solution providers and systems integrators in IT, managed services, A/V and Physical Security, including two of the largest and most recognized technology solution providers in the world.
For further information on Promys, please visit www.promys.com or call 1-866-728-2345.
About High Point Solutions UK
High Point Solutions was formed in 1996, and has since established itself as a leading technology and professional services partner for some of the world's largest IT vendors. The company is headquartered in Sparta, NJ with offices in London, UK, complete with state of the art staging facilities.
High Point Solutions prides itself on building lasting relationships with customers to deliver measurable results and mutual success.
With hundreds of customers ranging from mid-sized professional companies and high growth healthcare industries through Fortune 100 Financial, Media, Education, Pharmaceutical, Sports & Entertainment powerhouses, High Point is a recognized leader in technology enablement.
Led by the core values of honesty, integrity and trust, High Point's expert team provides world-class professional and managed services; planning, building and managing advanced IT solutions.
For more information, visit www.highpoint.com, or call +44 1895 262 350