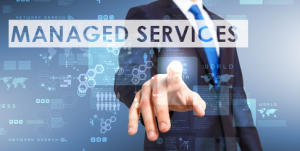 Toronto, Ontario – May 2016 – Promys, a leader in enterprise PSA business software for technology solution providers, announced that it has released Managed Services profitability tracking functionality. Promys has released functionality to enable automated tracking of Managed Services contract profitability, including initial set-up services, licenses and subscriptions and preventative and reactive Managed Services labor.
"The historical challenge with accurately tracking Managed Services contract profitability is there's a crossover between the 'Project' based set-up costs for new customers and the transition to on-going 'Ticket' based labor for preventative and reactive Managed Services support. The initial contract set-up might require the procurement of subscriptions/licenses (Amazon/Azure, RMM, other licenses/subscriptions), pre-paid block of hours, or  customer P.O. for initial set-up services. Some set-up services need to be tracked separately from the hours for on-going Ticket based support and other items will transition into on-going costs associated with the Managed Services contract." Said David Donnelley VP of Product Development at Promys. "Some systems are good at tracking the 'Project' based work and others at the 'Ticket' based work, but until now there weren't many solutions that were equally strong at tracking both, under the same Managed Services contract."
Promys has released functionality that automatically compares the accumulated recurring billing for Managed Services contracts to date, with the on-going accumulated labor costs, as well as contracted services or subscriptions (Amazon/Azure, RMM, other licenses/subscriptions). Promys also compares the new contract set-up hours with actual hours in order to cycle new Managed Services contract set-up lessons learned back into the quoting and estimating processes.  This allows Promys customers to validate Managed Services pricing vs. contract support costs and to get real-time visibility into the current accumulated Managed Services contract profitability at any point in time.
Promys CEO John Breakey, adds, "We re-wrote Promys PSA from scratch over the last 3 years because we knew putting 'lipstick on the pig' wasn't going to allow us to take our customers to the next level.  The new version of Promys supports much more robust links between Project and Service Ticket based work, and that provides the kind of flexibility that our Managed Services and Technology solution provider customers require."
Find out more about the different PSA business software options available today and which is the best fit for your needs. Download the PSA Business Software Buyer's Guide Now.
Promys is currently used by some of the largest technology Solution providers in North America, the UK, and Australia. PROMYS was originally developed for a Cisco Gold/Master partner in 1998 to address the fundamental problem that IT solution providers face – how to tie professional services together with complex equipment solution delivery and multi-layered post sales support.
Since then Promys has quickly added technology solution providers and systems integrators in IT, managed services, A/V and Physical Security, including two of the largest and most recognized technology solution providers in the world.
For further information on Promys, please visit www.promys.com or call 1-866-728-2345.