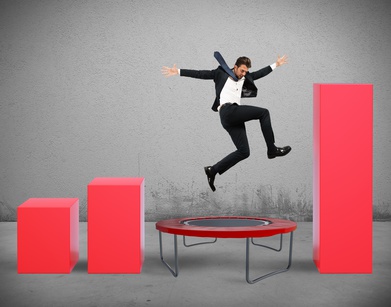 Fifteen years ago traditional PSA software was originally designed for break-fix technology solution providers with functionality designed to:
Manage reactive trouble tickets
Capture time against those tickets
Invoice their customers for those ticket-based services
Recently, traditional PSA solutions have created add-on modules for CRM/quoting, procurement, customer asset tracking and inventory. But the truth is, those add-on modules are significantly weaker than the original ticket based core modules.
That may satisfy short term requirements, but as technology companies grow, four changes tend to happen where those weaker modules may become obstacles to profitability and growth.
Download the PSA Software Buyer's Guide to get a complete understanding of the different categories of PSA software and how they can help or hinder your business.

Four things growing technology solution providers need to continue to grow profitably:
1) Support Multiple Lines of Business
Traditional PSA software problem…
As companies grow, in addition to providing ticket-based professional services, customers start to ask for more complete solutions including hardware, software, cabling, support contracts, etc.,. This often puts a strain on the weaker traditional PSA modules to the point where some PSA customers start doing their quoting, purchasing, job costing, customer asset and inventory tracking outside their PSA. This can create many coordination, tracking, duplicate data entry and reporting obstacles and challenges.

What Enterprise PSA does differently…
Enterprise PSA has equally strong modules across all business processes which translates into much better support for multiple lines of business. This ensures that all operational business processes and data stays within one complete Enterprise PSA solution, making it much easier to automate best practices and provide visibility across all departments. This provides real-time visibility, makes coordination and tracking easier, eliminates duplicate data entry and provides very robust reporting.
2) Manage Mid-Project Profitability and Project Risk
Traditional PSA software problem…
As businesses grow, projects become larger and managing project risk becomes more important. It's almost impossible to manage project risk if PMs only find out true project profitability after the project has closed.
Managing project risk properly requires providing PMs with real-time cost against budget visibility into their projects . Weak PSA job costing and project management modules, or managing services in the PSA and product/equipment somewhere else, drives many PMs to manage project job costing in always out-of-date spreadsheets. This is not the ideal way to manage project risk.
What Enterprise PSA does differently…
Enterprise PSA's have very strong integration between the detailed labor estimates and product BOMs that quotations are based on and the sales order, project management, procurement and time & billing modules, which provides PMs with detailed mid-project profitability visibility and cost against budget analytics. This allows PMs to proactively get in front of project issues as they happen, which puts them in a position to be more effective at managing project risk.
3) Effective Customer Asset Tracking
Traditional PSA software problem…
As companies begin focusing on support contracts and recurring revenue (managed services, manufacturer 3rd party contracts, internal service contracts), it becomes more important for help desk techs to know which customer assets are under service contract, ideally right in the ticket. Otherwise, support is provided and then customer disputes arise over what is and isn't billable work.
Weak PSA customer asset tracking and RMA modules make this even more difficult, as changes happen to the customer assets list under contract (additions, exchanges, returns) between renewal dates of the service contract. This leaves many companies manually tracking changes in spreadsheets, and/or providing inaccurate asset lists to customers at time of Service contract renewal.
What enterprise PSA does differently…
The linkage that Enterprise PSAs provide across all modules, allows help desk techs to see customer inventory and assets in the ticket and whether those assets are under service contract. In addition, customer asset lists are automatically updated as new items are purchased, exchanged or returned.
This ensures that help desk techs are always looking at an accurate list of customer inventory and assets when providing support. Most importantly, they can notify customers up front regarding any billable work, which improves billable utilization and customer satisfaction. This also ensures that they're providing an accurate asset list to customers at time of Service contract renewal.
4) Strong Profitability and Reporting Analytics
Traditional PSA software problem…
At some point in a company's growth, management realizes that top-line revenue growth is important, but profitability is even more important; since it's profitability that funds future growth initiatives. As a result, profitability and reporting analytics become critical to making future growth investment decisions. Who is your most profitable manufacturer, product line, customer, project manager, labor type or field resource? Access to this information would allow better decisions about where to invest and re-allocate resources.
Most traditional PSAs have reporting around utilization and SLA compliance, but detailed revenue and margin/profitability analytics are not their strengths. This leaves management with accounting system profitability reports that are a month or quarter out-of-date and only provide summary analytics vs. the detailed line of business analytics that the management really needs into order to support better growth decisions.
What enterprise PSA does differently…
Enterprise PSAs provide enterprise profitability reporting and analytics in addition to utilization and SLA compliance reporting. This provides growing technology solution providers with real-time visibility into their most (or least) profitable manufacturers, product lines, customers, project managers, labor types or field resources. With this crucial information, management can make much better, more informed decisions in order to continue to grow their business profitably.
Enterprise PSA to support the complexity of a growing business
Enterprise PSA software is NOT ticket-based PSA software with a bunch of add-on modules bolted on. Enterprise PSA is designed from the ground up to handle the complexity of a growing business.
Enterprise PSA's are not for everyone; pure play consulting/services providers, architects, engineers, or small pure play MSPs probably don't need this level of functionality. But, for growing technology solution providers that provide professional services along with product/equipment/software and multi-layered post-sales support, then this just might be the class of PSA software that will best support your companies profitable growth.
Find out more about the different PSA software options available today and which is the best fit for your needs. Download the PSA Software Buyer's Guide Now.